Heating Repair in Cheltenham, PA
Heating systems are at the heart of every home. When that heart stops beating the way it should, things cool down quickly. This puts a chill on your comfort and can cause damage to water pipes and other systems. When the furnace goes out, there simply is no time to wait and the professional technicians at W.F. Smith are available 24/7 to fix the furnace and restore heat to your Cheltenham home.
Contact W.F. Smith at (215) 624-1313 when your furnace goes on the fritz. Our heating repair technicians are available 24/7 to take care of your home in Cheltenham.
Recognizing the Signs of Heating System Failure
Furnaces rarely break without warning. Most will start to send warning signals in the days and weeks before a failure. These include sudden changes to electric and gas bills, thermostats that no longer deliver the desired temperatures, and flames that burn yellow instead of blue. There may also be strange noises such as knocks and squeals, and smells such as burning rubber or unburned natural gas. These symptoms should not be ignored, and it's important to remember that repairing a furnace before it breaks down is always more comfortable than waiting until a parts failure occurs.
Servicing Your Cheltenham Heating System
Our highly skilled heating and air conditioning technicians are masters at repairing electric and gas furnaces, heat pumps, boilers, and geothermal heat pumps. We are trained to handle equipment manufactured by American Standard, Trane, Honeywell, and many others. Whatever the problem and whatever the part, we know how to diagnose the issue and perform the repairs that are necessary to get the heating system back up and running.
Contact W.F. Smith at (215) 624-1313 when you are ready to schedule a service call. Our heating repair technicians are ready to deliver the service you need and the quality you deserve.
Cheltenham's Leading Emergency Heating Repair Technicians
W.F. Smith is proud of our reputation as a premier heating and air conditioning company in Cheltenham. Our training and experience make it possible for us to install, maintain, and repair the heating and cooling systems of residents throughout the area.
Our reputation is our calling card, and we are proud to say that our business has grown not because of our advertisements but because of the personal referrals and recommendations from our satisfied clients throughout the region. For us, there simply is no greater reward than to know our clients receive the highest standards of quality and customer service of any furnace repair company in Cheltenham.
Contact W.F. Smith at (215) 624-1313 to learn more about our emergency heating services in Cheltenham!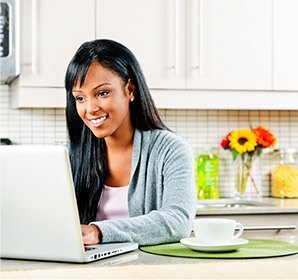 W.F. Smith was great. They worked very professionally and neatly. They were extremely knowledgeable about the equipment and all specific HVAC practices. Would recommend them to the world!