Heating Repair in Churchville, PA
When you need a heating repair company in Churchville, count on the friendly staff at W.F. Smith to get the job done correctly. We service all makes and models of furnaces as well as heat pumps and other heating systems. Our fair pricing and a 100 percent satisfaction guarantee make us the top-rated choice for heating repair in Churchville, PA.
We use high-tech diagnostics and decades of experience to troubleshoot quickly and accurately diagnose your heating issue. Our Churchville heating repairs will get your home or office heated more reliably and consistently, with maximum efficiency and comfort.
Contact us online for more info or call W.F. Smith at (215) 624-1313 to request heating repair in Churchville, PA.
Our Churchville Heating Repairs
Even with the harsh winters we get in Bucks County, your furnace or heat pump should be able to provide enough warmth. When heating isn't coming on or doesn't heat up enough, go ahead and call us for heating repair in Churchville. The longer you wait, the more likely it is that the equipment will break even further and that you'll wind up with a large utility bill.
W.F. Smith technicians have seen it all, so we can promise our Churchville customers a fast and long-lasting solution. We offer:
Geothermal heat pump repair
Boiler repair
Heat exchanger repair
Blower motor fan repair
Pilot light, gas valve, and burner repair
Heat pump refrigerant leak repair
And more heating repair services in Churchville!
Give us a call today at (215) 624-1313 to schedule your Churchville heating repair today!
Heating Repair in Churchville
Tell us about your heating problems, and W.F. Smith technicians will find the answers. Is there a mildew smell coming from the air vents or loud rumbling noises coming from the furnace? Is your heat pump struggling in cold weather? Even if your heater isn't working at all, we can typically find a minor repair that will get your Churchville home warmed up again!
W.F. Smith provides peace of mind for our customers. Our Churchville heating repairs are always performed by knowledgeable pros with honesty and integrity:
Local, family-owned HVAC company serving Churchville for over 70 years
Our lead technicians each have an average of more than 20 years of experience
We repair furnaces, heat pumps, and ductless HVAC of all brands
We guarantee your satisfaction 100 percent for all heating repair in Churchville
Flat-rate, upfront pricing means you don't have to worry about surprise fees
Best of Houzz Service award winner
Home and commercial HVAC repairs in Churchville
Request Churchville Heating Repair
You only need to make one call for the best heat pump service or furnace repair in Churchville. W.F. Smith has been the area's top choice since 1946.
To request an estimate or make an appointment for heating repair in Churchville, PA, by the talented team at W.F. Smith, please call (215) 624-1313 or schedule service online.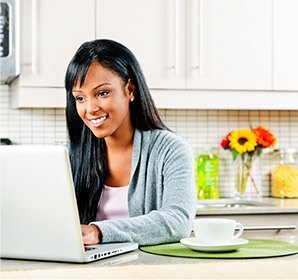 W.F. Smith was great. They worked very professionally and neatly. They were extremely knowledgeable about the equipment and all specific HVAC practices. Would recommend them to the world!