Heating Repair Services in Meadowbrook, PA
Everyone loves a warm and comforting home during the winter in Meadowbrook, PA. Heating repair by W.F. Smith helps you get back to feeling toasty if your furnace or heat pump has stopped doing its job. For more than 70 years, our family company has provided the best heating repairs in Meadowbrook with fair prices and excellent service.
Get in touch with us immediately if your furnace won't turn on, your heat pump blows cold air, or you experience anything less than a fully comfortable home in Meadowbrook. W.F. Smith will make it right as fast as possible.
Call us at (215) 624-1313 or request service online for heating repair in Meadowbrook by the experts at W.F. Smith!
Heating Repair in Meadowbrook, PA
Whether your heating does not work at all or it simply cannot warm every room evenly, you should ask our Meadowbrook HVAC technicians to troubleshoot and repair your system. Furnaces and heat pumps have dozens of critical parts that can malfunction. When something's not working right, not only are you less than comfortable, but your equipment is probably racking up high bills and wearing itself out even more.
If you notice any of these signs of problems with a furnace, heat pump, or boiler, you should contact us about heating repair in Meadowbrook:
High gas or electric bills during the winter
Heating turns on and off repeatedly
Furnace runs constantly but does not reach the thermostat setting
Heat pump ices over during winter
Loud noises like banging, knocking, or hissing coming from the heater
Some rooms never get heat even though vents are open
In other words, get a heating repair for any under-performing system, even if it still runs! Contact us for an appointment for HVAC service in Meadowbrook.
Our Meadowbrook Heating Repairs
At W.F. Smith, we employ the best HVAC repair specialists in Meadowbrook. Our team includes experts in gas furnaces, electric furnaces, geothermal heat pumps, boilers, and other common heating systems found in Pennsylvania homes and businesses.
We go by the book and use flat-rate pricing for all heating repair in Meadowbrook. That means you don't have to worry about an enormous charge—you'll agree to the work before we begin!
Meadowbrook's Trusted Heating Repair
We are a third-generation family business that values our customers most of all. Our Meadowbrook heating repair team provides top-notch service with a 100 percent satisfaction guarantee.
When you call on W.F. Smith, you can rest assured that a courteous and professional technician will come to your home or office. We show up on schedule and ready to provide effective heating repair in Meadowbrook so your day doesn't have to be disrupted anymore!
Request Heating Repair in Meadowbrook
You only need to make one call for the best heat pump service or furnace repair in Meadowbrook. W.F. Smith has been the area's top choice since 1946.
Contact us online or call (215) 624-1313 to schedule a heating repair in Meadowbrook, PA.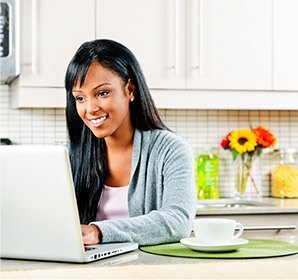 W.F. Smith was great. They worked very professionally and neatly. They were extremely knowledgeable about the equipment and all specific HVAC practices. Would recommend them to the world!