Ductless Air Conditioning in Abington, PA
Although the technology has been around for decades, many people are just discovering the benefits of ductless air conditioning. In Abington, PA, you can add mini-split systems to rooms that run hot during the summer or as a whole-home air conditioner to get precise control over your home's temperature.
W.F. Smith can help you say goodbye to window units and avoid the hassle of adding central air ducts with comfortable and efficient ductless AC. Our well-trained technicians install Mitsubishi products and offer ductless AC repair for a variety of brands.
To request service or find out more about adding ductless air conditioning in Abington, contact us today!
Why Install a Ductless AC System?
People love ductless air conditioning for its high efficiency, ease of installation, and long lifespan of 20 years or more. Many homes in Abington benefit from ductless air conditioning over the alternatives for situations such as:
You have no central ducts because you have radiator heating
You've finished a basement, attic, or sunroom and want AC in those rooms
Your kitchen, living room, or bedroom gets hot even when central AC runs
You want to switch from window units to ductless AC
Ductless AC Installation in Abington
At W.F. Smith, we've been installing ductless AC in Abington and other Montgomery County communities for years. We'll help you select the right size system with enough indoor air handlers to provide maximum comfort.
In the Abington climate, you'll want about 12,000 BTU for every 500 square feet and an indoor unit for each room or area that needs ductless cooling. We will also look at SEER ratings for efficiency. Mitsubishi ductless AC systems start at 13 SEER and can go up to an extremely high 22 SEER.
Ductless AC Repair
Your ductless mini-split system should last quite a long time and need little upkeep, but it's still a good idea to ask a trusted Abington HVAC company for annual maintenance. Ductless units should also get a fall or winter tune-up if you use it for heating.
Somewhat common problems with ductless air conditioning can include strange noises, freezing up with ice, no air coming out, or the wrong temperature air. W.F. Smith technicians can diagnose and repair ductless AC systems in Abington with fast, reliable service!
Request Ductless Air Conditioning Service in Abington
Since 1946, Abington has trusted W.F. Smith for heating and cooling services. We bring you old-fashioned customer service with high-tech HVAC installation and repair services.
Contact us online to ask about ductless air conditioning installation in Abington, PA. We're available 24/7 for emergency AC repair, too!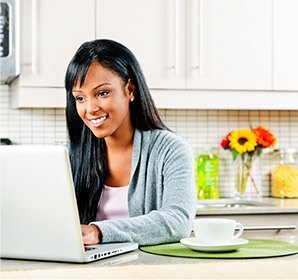 W.F. Smith was great. They worked very professionally and neatly. They were extremely knowledgeable about the equipment and all specific HVAC practices. Would recommend them to the world!