Ductless Air Conditioning in Yardley, PA
Want to add a cooling system to your home in Yardley? If you do not have central air ducts installed already, W.F. Smith has your solution. Ductless air conditioning can cool a particular room or hot spot or even provide whole-house cooling. Better than window or wall units and less complicated to install than central air, you can get all the comfort you need from ductless air conditioning in Yardley, PA.
W.F. Smith has skilled technicians with decades of experience in installing, replacing, and repairing ductless AC in Yardley. We offer the top Mitsubishi Electric mini-split systems that are perfect for efficient air conditioning and zone cooling in Bucks County homes.
To request service for ductless AC in Yardley, please contact us today!
Why Install a Ductless AC System in Yardley?
No ducts means easy installation, clean air, and energy-efficient cooling for your Yardley home. We can install ductless AC for home additions or areas that always feel hot in the summer. For a home with radiator heating and no ductwork in place, a mini-split system can be much more affordable and simple to install without disrupting your ceilings and walls.
Ductless mini-splits provide both heating and cooling. In Yardley, PA, this means you can enjoy efficient ductless heating in spring and fall while only using your regular heater on colder winter days.
Installing Ductless AC
We can add ductless mini-split cooling to a single room or a whole house. Some of our Yardley customers want ductless cooling for a finished basement or sunroom, while others want several indoor units to cool most or all of the home.
W.F. Smith will help you decide how many ductless systems you need based on the square size of your home and other factors like insulation and ceiling height. By adding several indoor units for ductless AC in Yardley, you can enjoy individual zone controls to save money by not cooling rooms you don't use and give every family member their preferred temperature.
Ductless AC Repair
We serve our customers with prompt appointments and 24-hour emergency calls for ductless AC repair in Yardley. If your ductless mini-split blows warm air on cooling mode or doesn't turn on at all, ask our technicians to troubleshoot issues like refrigerant leaks or a dirty compressor.
Why Choose W.F. Smith as Your Yardley HVAC Company?
As a third-generation family business, W.F. Smith knows a thing or two about treating our customers right. We work hard to deliver ductless air conditioning in Yardley for reliable, efficient cooling at the right price.
Our technicians are highly trained on Mitsubishi ductless air conditioners and other common brands of mini-split HVAC. We'll back up our work with a 100% satisfaction guarantee!
Request Ductless AC Service in Yardley
We're here to make you comfortable. Contact us online for ductless air conditioning installation in Yardley, PA as well as repair, maintenance, and replacement services today!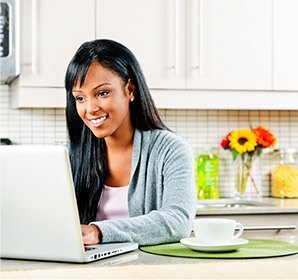 W.F. Smith was great. They worked very professionally and neatly. They were extremely knowledgeable about the equipment and all specific HVAC practices. Would recommend them to the world!