Heating Repair Services Throughout Glenside, PA
Here in Glenside, PA, there's no way that you can make it through the winter comfortably or safety without relying on your furnace. Because of how important your furnace is to the warmth and safety of your home, it's vital that you have it inspected should anything go wrong with it.
Here at W.F. Smith, we will perform a thorough inspection of your furnace to identify the source of the problem so that we can get it up and running as quickly as possible. In fact, we understand that going without heat at any point during the winter is an enormous hassle, which is why we offer 24/7 emergency furnace repair services throughout Glenside, PA.
Call us at 215-624-1313 or contact us online for professional heating repair services.
Common Signs You Need Glenside Furnace Repair
If you notice that something's wrong with the way your furnace is running, whether it affects its ability to heat your home or not, you should contact us immediately. Even what may seem like an insignificant issue could be indicative of a larger problem. The following are some of the common signs that you need Glenside furnace repair services:
Strange and loud noises – If your furnace is making odd sounds, there's a good chance that one of its components has broken or is about to break.
High heating bills – You shouldn't experience drastic changes in your heating costs from one month to the next if your heating habits don't change. If you do, there's an issue that's causing your furnace to run less efficiently.
A cold home environment – If your home is colder than you want it to be, then it means your furnace isn't heating your home properly or evenly. This could be due to a faulty pilot light or thermostat.
The furnace won't turn on – You have a serious problem if your furnace doesn't turn on at all, which means you'll want to contact our 24/7 emergency Glenside furnace repair service.
The furnace cycles on and off – If your furnace keeps turning off whenever it turns on, it means that there's probably something wrong with the pilot light, thermostat, wiring or motor.
Why You Should Choose W.F. Smith
If you need furnace repairs, you'll want to hire an HVAC service that has a reputation for reliability. Here at W.F. Smith, we will not only correctly pinpoint the source of your furnace problems, we will repair it properly so that you don't have the same problem again. Basically, we'll fix it right the first time around.
Although our dedication to providing exceptional customer service certainly helps with our reputation, it's our experience that puts us well ahead of the competition. Our owners have more than 140 years of combined experience, while our technicians have an average of 20 years of furnace repair experience each.
Scheduling Furnace Repair in Glenside, PA Today
Be sure to contact us online or give us a call at 215-624-1313 order to schedule a furnace repair service in the Glenside area with W.F. Smith today. We are available 24 hours a day, seven days a week!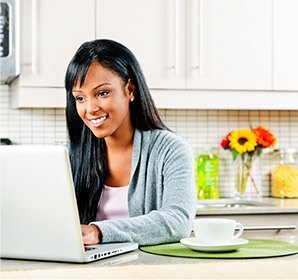 W.F. Smith was great. They worked very professionally and neatly. They were extremely knowledgeable about the equipment and all specific HVAC practices. Would recommend them to the world!