Heat Pump Repair in Elkins Park, PA
Elkins Park Heat Pump Services
Heat pumps tend to be both cost-efficient and energy-efficient due to the fact that they both heat and cool homes. However, the trade-off is that if something goes wrong, both its ability to produce heat and air conditioning will be affected. If something goes wrong with your heat pump, you'll want to contact a reliable heat pump repair service in Elkins Park that you can trust.
Here at W.F. Smith, not only will we properly diagnose your heat pump's issues, we will successfully repair them as quickly as possible without sacrificing the quality of our work. With over 70 years of service in the Elkins Park area, you can be sure to trust our fully licensed and insured HVAC technicians to do the job right the first time around.
Schedule a heat pump repair service in Elkins Park by calling us at 215-624-1313 or by visiting us online at W.F. Smith today.
Common Heat Pump Repairs
When a heat pump shuts down and can no longer turn on, you know you have a serious problem that requires immediate attention. However, the need for repair isn't always that obvious. The following are some of the common issues that require heat pump repairs in Elkins Park:
Weak airflow – If the flow of air through your vents is a lot weaker than usual, then it means that your heat pump is having to work longer to distribute heat or cool air in order to achieve your desired temperature settings. This is often the result of an issue with the blower fan.
Unusual noises – If your Elkins Park heat pump is making louder noises than it usually makes while it's running, there's a good chance that one of its components is about to fail. While it may not be affecting your heat pump's performance right now, it could if it's not addressed soon.
High energy costs – If your energy costs skyrocket from one month to the next and your heating or cooling habits haven't changed, it means something is causing your heat pump to run less efficiently than usual and you are due for a heat pump repair.
Poor heating or cooling – There could be any number of problems with you heat pump if it's having trouble properly heating or cooling your Elkins Park home.
Reasons to Choose W.F. Smith Heat Pump Repair
We have been providing high-quality HVAC services to homes in the Elkins Park area since 1946. Since that time, we have earned a reputation for our unrivaled customer service. It's our priority to make sure you receive the highest level of care, which is why we make sure all of our technicians are highly trained and experienced. Here at W.F. Smith, we aren't satisfied unless you are satisfied.
Schedule Elkins Park Heat Pump Repair Today
If you're having heating problems and need heat pump repair in Elkins Park, then give us a call at  215-624-1313 or contact us online at W.F. Smith to schedule a heat pump repair service. We will send one of our qualified HVAC technicians to your home at your earliest convenience. We are available 24/7 for emergency heat pump repair services!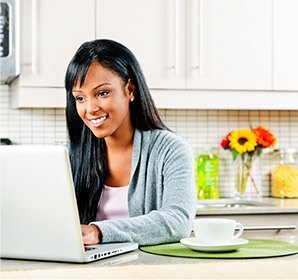 W.F. Smith was great. They worked very professionally and neatly. They were extremely knowledgeable about the equipment and all specific HVAC practices. Would recommend them to the world!