Churchville Furnace Repair
Professional Heating Repairs in Churchville, PA
Saying warm and safe is a priority for everyone this winter in Churchville, PA. To do so, you'll need your furnace working at peak performance. Unfortunately, furnaces can experience problems, especially if they are older models.
If you begin having trouble with your furnace, you'll want to hire a local heating repair service that you can trust. Here at W.F. Smith, you can depend on our 24/7 furnace repair services to get your furnace back up and running as quickly as possible.
To schedule expert furnace repairs in Churchville contact us online or give us a call at (215) 624-1313 today.
Do You Need Furnace Repair in Churchville?
Major problems should be addressed right away so that you can make sure that your home remains safe and warm throughout winter. However, even minor issues should be looked at. The following are a few common problems that indicate that your in need of furnace repairs:
There's no heat – If your furnace is turning on but it's not producing heat, there could be a problem with your pilot light.
It won't turn on – A furnace that won't even start up obviously needs repairs. There could be an electrical issue, an issue with the motor or any other number of heating system problems.
You smell gas – If you smell gas near your furnace, then there's most likely a leak. You should evacuate your home and have your gas turned off before calling in for repairs.
The pilot light is yellow – A yellow pilot light indicates that there's an issue with the combustion process, which means it's producing more carbon monoxide than is safe. The pilot light should be blue.
You hear unusual sounds – If your furnace is making loud, unusual sounds while it's producing heat, it could mean that one of its components is about to break.
The blower won't stop running – If your blower keeps running, it probably means that you have a faulty switch. It could also mean that the blower is about to fail.
The thermostat isn't working – If your furnace isn't responding to the thermostat's input, it may need to be repaired or replaced.
Why Choose Our W.F. Smith Furnace Repair Service?
You'll want to make sure that any problems you're having with your furnace are properly addressed the first time around. To ensure this, you'll want to hire a reputable HVAC comapny, which is exactly what we are here at W.F. Smith.
You'll find few furnace repair services with the experience and expertise of our owners and technicians. Our HVAC technicians have 20 years of average experience each, while our owners have roughly 140 years of combined experience in the HVAC service industry. If there's anyone you can rely on to fix your furnace properly, it's W.F. Smith.
Schedule a Churchville, PA Furnace Repair Service Today
If your furnace is having problems, whether minor or major, then be sure to contact us online or call (215) 624-1313 to reach W.F. Smith and schedule a furnace repair service in Churchville, PA today. If you have an emergency, then don't worry, you can reach us 24/7 to schedule an emergency repair service.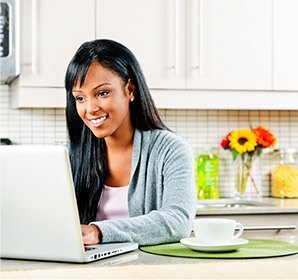 W.F. Smith was great. They worked very professionally and neatly. They were extremely knowledgeable about the equipment and all specific HVAC practices. Would recommend them to the world!