Jenkintown Furnace Repair
Professional Jenkintown, PA Furnace Repair Services
Once temperatures begin dropping in the Jenkintown area, you'll want to be able to depend on your furnace to keep you and your family comfortable and safe throughout the winter season. This may be difficult to do if your furnace begins experiencing problems. Fortunately, here at W.F. Smith, we provide quick and reliable furnace repair services throughout the Jenkintown area.
We have become the go-to furnace repair service for customers in Jenkintown and the surrounding areas in part due to our dedication to quality work and customer satisfaction. It's our priority to get your furnace back up and running at its optimal level so that you can depend on it to heat your home effectively and efficiently.
Schedule your Jenkintown furnace repair by contacting us online or by calling 215-624-1313.
Signs You Need Furnace Repair in Jenkintown
Even if your furnace is experiencing minor issues, it's a good idea to have it looked at. Small issues can grow into major problems if left unaddressed. The following are some of the most common signs that your furnace needs to be repaired:
You can't heat your home properly – If you can't seem to get your furnace to heat your Jenkintown home properly no matter how high you crank your thermostat, then there could be a number of issues at the source of the matter. In some cases, it could just be a faulty thermostat, but it could also be a more serious problem.
You smell odd scents – If you smell gas near your furnace, then you should evacuate your home and have your gas shut off so that we can come inspect your lines.
You hear strange noises – If your furnace is making loud noises while running, it means that something is broken or about to break.
The heating costs are higher than normal – A major jump in heating costs over a short period of time is not normal if you haven't changed your heating habits. We can identify whatever problem is causing this inefficiency.
Heating unit keeps cycling on and off – If your furnace keeps cycling on and off, then there's possibly an issue with your electrical system, motor or thermostat.
Typical Jenkintown Furnace Repairs
We are familiar with all types of furnace models and can repair almost any issue unless the only course of action is replacement. Some of the common components we repair include
Blower fans
Furnace ignitors
Circuit breakers
Limit control switches
And more
Heating System Repairs with W.F. Smith
The owners of our family-owned and operated HVAC service have over 140 years of combined industry experience. In addition to the 20 years of average experience that our fully licensed and insured technicians have, you can trust in us to diagnose your furnace problems correctly and to make the necessary repairs in an effective and efficient manner.
Schedule Furnace Repair in Jenkintown Today
If you're having any trouble with your furnace, be sure to schedule a furnace repair service you can trust by contacting us at W.F. Smith in Jenkintown, PA today.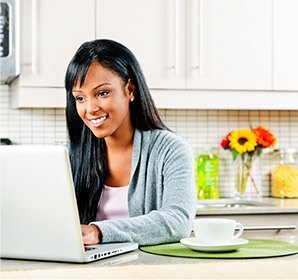 W.F. Smith was great. They worked very professionally and neatly. They were extremely knowledgeable about the equipment and all specific HVAC practices. Would recommend them to the world!