Meadowbrook Furnace Repair
Heating Repair Services in Meadbrook, PA
Temperatures have already begun to drop in Meadowbrook this year, which means that you are going to depend more and more heavily on your furnace as we get deeper into the winter season. Because you'll need your furnace to stay comfortable and safe, you'll want to have it repaired as soon as you notice if anything is wrong with it.
Here at W.F. Smith, we can get your furnace back up and running within a short period of time. In fact, unlike other furnace repair services in Meadowbrook, we will come inspect your furnace at your earliest convenience, 24/7.
Get your Meadowbrook furnace repaired by contacting us online or giving us a call at 215-624-1313.
Common Signs That You Need Meadowbrook, PA Furnace Repair
The following are some of the common signs that your furnace is in need of repair. However, keep in mind that you should have us check your furnace if you notice anything out of the ordinary, even if it doesn't seem to be affecting how your furnace functions. Even the smallest issues can cause major problems, after all.
Your home won't heat up properly – If you're having trouble getting your furnace to warm up your home to your desired temperature settings, it could be due to a problem with the thermostat or the pilot light.
The furnace won't turn on – There's obviously a serious problem if your furnace won't turn on, which means you'll want to schedule emergency furnace repairs immediately.
You hear loud sounds coming from your furnace – While a gentle humming sound is normal, loud clanking or screeching sounds are not. It usually means that a part has broken or is about to break.
Heating costs are going up – If your heating bills have gone up considerably from one month to the next, it means that there's probably an issue that's causing your furnace to work less efficiently than usual.
The furnace keeps cycling on and off – Constant cycling is generally an issue with the wiring, pilot light, motor or thermostat. We can identify what particular issue it is and repair it.
Why Choose W.F. Smith For Furnace Repair
You won't want to wait long to have your furnace repaired, nor will you want to have to pay for additional repairs because it wasn't fixed properly the first time around. Here at W.F. Smith, you can depend on us to find the problem and to fix it on the very first visit.
Not only do we have a positive reputation for our furnace repair work and our exceptional customer service, but we have the experience to back up our work as well. The owners of our family owned and operated business have more than 140 years of combined experience, while our technicians have an average of 20 years of experience each.
It's fair to say, few furnace repair services in Meadowbrook can compare to the quality of our service.
Schedule a Furnace Repair Service in Meadowbrook, PA Today
If you're having issues with your furnace, then contact us online or call us at 215-624-1313 at 24/7 to schedule a furnace repair service in Meadowbrook, PA with W.F. Smith.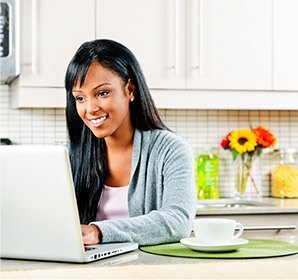 W.F. Smith was great. They worked very professionally and neatly. They were extremely knowledgeable about the equipment and all specific HVAC practices. Would recommend them to the world!