Newtown, PA Furnace Tune-Ups
Furnace Inspections, Cleaning & Maintenance in Newtown, PA
When it comes to your home in the Newtown, PA area of Bucks County, feeling comfortable and keeping a safe indoor environment should be a top priority. This is particularly true during the winter when temperatures often remain below freezing for days at a time. To ensure your furnace works around the clock, when you need it, schedule a furnace tune-up in Newtown from W.F. Smith, Inc.
Welcome to W.F. Smith, a licensed, certified, and insured HVAC contractor in Newtown, PA assisting homeowners with their home comfort needs for more than 70 years. We have the tools to provide you with the best furnace tune-up services available in Newtown.
To schedule your Newtown furnace tune-up, including a full-system inspection and cleaning, call our office at 215-624-1313 or contact us online to schedule an appointment.
Newtown Furnace Tune-Ups: What to Expect
How do you know what your furnace needs to run efficiently and effectively? Unless you are a certified HVAC contractor, you probably don't, which where we step in.
Our Newtown furnace tune-up services include, but are not limited to:
Thermostat calibration (if needed)
Air filtration cleaning and replacement (if needed)
Blower inspection and service (if needed)
Motor lubrication and repairs
Fuse inspection and replacement (if needed)
Electrical inspection and repair (if needed)
Return vent inspection, diagnostics, and repairs (if needed)
Inlet and outlet inspections
Gas pressure readings and inspections (as necessary for gas furnaces)
Burner and ignition system inspection
Carbon monoxide inspections (CO2 tests)
Comprehensive unit inspection
And more
When to Schedule Your Furnace Tune-Up
Your furnace should be inspected manually before the start of every heating system. It's best to schedule your furnace tune-up in September or October to prevent the need of future furnace repairs in Newtown, PA.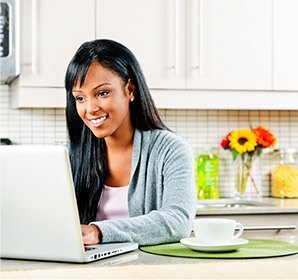 W.F. Smith was great. They worked very professionally and neatly. They were extremely knowledgeable about the equipment and all specific HVAC practices. Would recommend them to the world!
Why Call W.F. Smith for Your Furnace Tune-Up in Newtown?
Here at W.F. Smith, we pride ourselves on being a reliable heating and cooling company. Our dedication to customer service is what keeps our customers coming back to us year after year.
Since 1946, W.F. Smith has been a pillar of the Philadelphia community, helping businesses and homeowners alike diagnose, repair, and restore comfort to their property. Locally owned and operated, we're proud of the reputation we've built. Just check out some of our HVAC reviews!
Schedule Furnace Maintenance in Newtown, PA
Don't wait before it's too late! Call 215-624-1313 or contact us online to schedule your furnace tune-up with one of our heating professionals.