Professional Richboro, PA Heating Repair Services
You might not need your furnace all year long, but you're definitely going to need it during the winter season, especially here in Richboro, PA. It's not uncommon for temperatures to drop down to the single digits during the winter, which means that you'll rely on your furnace to stay safe and warm. If something goes wrong with your furnace, you'll want to have heating repairs as quickly as possible.
Here at W.F. Smith, we understand how essential your home furnace is to your safety and comfort. This is why we will strive to get your heating system back up and running as quickly as we can. In fact, we even offer 24/7 emergency heating repair services in so that you don't have to go without heat for very long.
Schedule furnace repairs in Richboro, PA with W.F. Smith by contacting us online or giving us a call at (215) 624-1313. 
Reasons You Need Richboro Furnace Repairs
It's not always obvious that your furnace is in need of repair. This is because small issues don't always affect your ability to heat your home. However, you should still have them looked at since even the smallest problems could develop into major issues that may require expensive repairs or even a furnace replacement down the line. The following are a few reasons you might need local furnace repair:
Heating bills are high – Your heating costs shouldn't vary that much from month-to-month. If they suddenly increase significantly, then there's probably an issue that's causing your heater to perform less efficiently.
Your home isn't warm enough – If your furnace seems to be running the way it should but your Richboro home just isn't heating up to your desired temperatures, then there could be a problem with the thermostat, pilot light, thermocouple, or one of your other components.
The furnace is too loud – The furnace shouldn't make that much noise when operating. If you here loud, unusual noises, like banging or screeching sounds, there's a chance that one of the furnace's parts has failed or is about to fail.
There's no heat at all – If your furnace isn't producing any heat or won't even turn on, then there could be a problem with the motor or fan.
Your heating system keeps cycling on and off – If your furnace keeps turning off whenever it turns on, then there may be a problem with the electrical wiring, the motor, or other parts.
Choosing a Local HVAC Company
Don't just choose any furnace repair service. You'll want to make sure that you choose a company that will not only identify the problem, but that will perform proper heating repairs the first time around. Here at W.F. Smith, we have a reputation throughout Richboro for our quick, high-quality furnace repair work, not to mention our exceptional customer service and extensive industry experience.
Contact W.F. Smith for Richboro, PA Heating Repairs Today
If your furnace is experiencing any issues at all, then be sure to contact us at W.F Smith and schedule your furnace repair in Richboro, PA online or give us a call at (215) 624-1313 today. For emergency furnace repairs, you can reach us at any time, 24/7!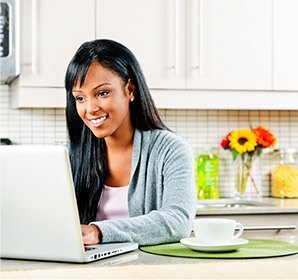 W.F. Smith was great. They worked very professionally and neatly. They were extremely knowledgeable about the equipment and all specific HVAC practices. Would recommend them to the world!