Willow Grove Air Conditioning Repair
AC Repair Contractor Servicing Willow Grove, PA Homes & Businesses
Summer is getting closer, which means you're going to be depending more on your air conditioning unit to keep cool in Willow Grove. If something goes wrong with your air conditioning, you'll want to have it repaired as quickly as possible.
Here at W.F. Smith, we provide the local residents of Willow Grove and the surrounding areas with high quality air conditioner inspection and repair services.
Call 215-624-1313 or contact us online to schedule air conditioner repair in Willow Grove, PA.
Signs You Need AC Repair in Willow Grove
The following are some of the common signs that your air conditioner is in need of repair:
Your AC isn't working at all – If your AC won't even turn on, or if it doesn't produce any cold air even when it's running, then there's obviously something wrong with your unit.
Your AC is making strange sounds – All air conditioning units make some noise when they are running, but they shouldn't be loud or out of the ordinary. Strange, loud noises generally mean that one of the AC unit's components is broken or about to break.
Your AC is working, but barely – If you have to crank your AC up in order to feel even the slightest difference in temperature – or if different parts of your home are being cooled differently, then something is causing your unit to run ineffectively.
Your cooling costs are higher than normal – If your energy costs have gone up substantially over the course of a single month, it means that something is causing your unit to run inefficiently.
Your AC unit is leaking – This means that either the drain tube is broken or blocked and the unit is leaking water, or your unit is leaking refrigerant. Refrigerant is extremely dangerous, so contact us as soon as possible if this is the case.
Call today or request a service appointment online!
Our Willow Grove AC Repair Services
All of our local HVAC contractors have been fully trained, which means that they have the skills, know-how and experience to perform AC repairs on any type of AC unit, no matter what make or model. Additionally, you can be confident in the knowledge that we are fully licensed and insured.
The following is the basic step-by-step process of our AC repair service:
Scheduling an appointment – We will schedule an appointment time at your convenience and send one of our licensed contractors to your home on time.
Perform a diagnostics test – Our contractors will perform a full diagnostics test to identify the problem – as well as any other issues your unit may be having.
Inform you – Before starting work, we will let you know what the problem is, what we can do to fix the problem and how much it will cost.
Repair the AC unit – We will then repair the AC unit, cleaning and replacing any parts if needed.
Educate you – We will let you know how the problem occurred and what you can do in the future to prevent it from happening again.
Schedule AC Repair in Willow Grove, PA
If your air conditioner is acting up, then be sure to contact us at WF Smith to schedule our air conditioning repair service in Willow Grove today!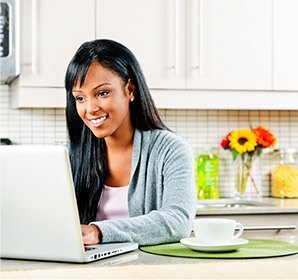 W.F. Smith was great. They worked very professionally and neatly. They were extremely knowledgeable about the equipment and all specific HVAC practices. Would recommend them to the world!