Bensalem, PA Furnace Tune-Ups
Furnace Inspections, Cleaning & Maintenance in Bensalem
When temperatures begin dropping throughout Bensalem, PA and the surrounding areas, your priority should be the comfort and safety of your home. Because of this, you should make sure that your furnace is in good working condition and that it is ready to heat your home effectively and efficiently, especially during the winter months.
Here at W.F. Smith, we have helped homeowners throughout the Bensalem area with their home comfort needs for more than 70 years. We can provide high-quality furnace maintenance services to ensure that you can depend on your furnace for your home's comfort and safety this winter season.
To schedule your Bensalem furnace tune-up, including a full-system inspection and cleaning, give us a call at 215-624-1313 or contact us online to schedule an appointment.
Our Bensalem Furnace Maintenance Service
By inspecting your furnace, we can make sure that it's not in need of any major repairs. In fact, we'll also be able to identify minor issues that could cause you problems in the future. By providing your furnace with a tune-up, you can expect your furnace to work effectively and efficiently all while reducing the chance that it experiences issues or breaks down in the winter.
The following are some of the furnace maintenance services that one of our fully trained and certified HVAC contractors will provide:
Calibrate your thermostat 
Clean and replace your air filter
Inspect and service the furnace blower
Lubricate the motor and perform repairs if needed
Inspect and replace the fuse if needed
Examine and repair electrical components 
Inspect the return vent and repair if needed
Perform gas pressure readings
Check the burner and ignition system
We will perform a carbon monoxide test
Carry out a comprehensive unit inspection
If nothing is wrong with your furnace, we will simply clean any dirty components and lubricate moving parts where needed. If furnace repairs or replacements are required, we will inform you about them. We will always inform you about what's wrong and about the solution we recommend, and we will wait for permission before getting started on any repair or replacement work.
Choosing Our W.F. Smith Furnace Maintenance Service
Here at W.F. Smith, we are a fully licensed and insured company that prides ourselves on the reputation that we've earned throughout Bensalem and the surrounding areas for our reliable heating and cooling services. We strive to maintain our reputation as one of the best HVAC services in the area by committing to providing 100 percent customer satisfaction.
In addition to providing top-notch customer service ever since we were established back in 1946, we have also made a name for ourselves in the quality of our repair, replacement, and maintenance work.
Scheduling a Furnace Maintenance Service
You should schedule a professional furnace inspection at least once a year. The fall is the best time to have your furnace inspected so that it's ready to go by the time winter rolls around.
To schedule a furnace maintenance service in Bensalem, PA, be sure to contact us online or by calling 215-624-1313 today.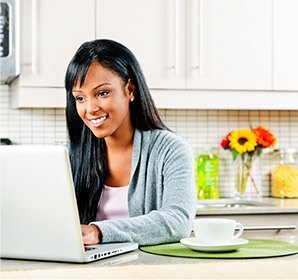 W.F. Smith was great. They worked very professionally and neatly. They were extremely knowledgeable about the equipment and all specific HVAC practices. Would recommend them to the world!