Heating Contractor Servicing the Greater Philly Area
Homeowners in the suburbs of Philadelphia—appreciate a warm and comfortable indoor environment during the winter.  When frigid temperatures start to blanket the Delaware Valley, you want to make sure your furnace is in good working order. It can be frustrating to wake up to a cold house, or try to deal with a less-than-efficient home heating system.  Repair costs can seriously impact your budget, and replacing your furnace can be a sizable investment.
Responsible homeowners know there's a lot more to ensuring the efficiency and dependability of your home heating system than simply replacing the filter.  A complete and thorough inspection of your furnace components, along with cleaning and lubricating vital parts of your system provides peace of mind.  Just as regular oil changes, tire rotations, and tune-ups help get the most out of your car, professional furnace maintenance can help keep your home warm and comfortable, and your energy bills manageable, for decades.
W.F. Smith, Inc. Heating & Air Conditioning specializes in heating and cooling system maintenance. For nearly 70 years, homeowners in and around Philadelphia, Bucks, and Montgomery counties have come to rely on W. F. Smith for all of their HVAC needs. Our seasonal inspections and furnace maintenance can add years to your system, promote energy savings, and keep on top of little repairs before they turn costly. Contact us today to schedule your maintenance appointment!
Furnace Maintenance & Inspections
Your furnace has many precision parts, and these components work together to ensure dependable heat and efficient use of energy.  Should one component of your furnace fall short, it can impact your entire heating system and cause significant damage. If your system isn't working as it should, you may not know right away.  Left undetected, a small issue can turn into a real big problem in a short period of time.
When you schedule furnace maintenance with W. F. Smith, Inc, Heating & Air Conditioning you can expect our technician to go over your furnace thoroughly and completely.  Should our inspection reveal any issues, we'll let you know immediately and furnace repairs will be performed or scheduled accordingly.
Beyond repairs, rest assured that our furnace maintenance will include replacing worn belts, cleaning of blocked ducts and vents, checking for wear and erosion of hardware, examining burner, coils, lines, and blower to ensure your safety, and much more.  Your satisfaction is priority one with W. F. Smith's furnace maintenance.
SERVICE AREAS
Pennsylvania: Abington (19001), Bensalem (18015, 18016, 18017, 18018, 18020, 18025), Cheltenham (19012, 19027, 19038, 19095), Churchville (18966), Elkins Park (19027), Glenside (19038), Holland (18966), Horsham (19044), Huntingdon Valley (19006), Jenkintown (19046), Langhorne (19047), Meadowbrook (19046), New Hope (18938), Newtown (18940), Philadelphia, Richboro (18945), Southampton (18966), Washington Crossing (18977), Willow Grove (19090), Yardley (19067), and more.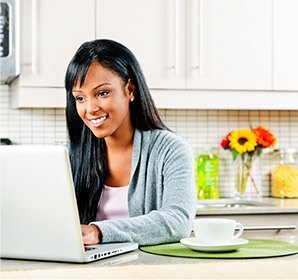 Everyone, with whom I had personal or telephone contact, was agreeable, helpful and informative. Justin was the service person who initially diagnosed the problem, and represented Smith's during the sales transaction. Shelly was my telephone contact, and Bill and Aaron…
Philadelphia's Trusted Heating Contractor
Furnace Maintenance is part of the maintenance package offered by W. F. Smith, Inc. Heating and Air Conditioning. When you engage our services for twice yearly residential heating and cooling system inspections, you get far more than regular maintenance.  Our maintenance program guarantees you priority status in the event of an emergency or repair, and you will also be eligible for discounts on those repairs.
Contact us, Philadelphia's go-to heating contractor to find out more about our furnace maintenance program, repairs, installation, or any HVAC needs.  Our technicians are certified and experienced, and our customer service is unmatched.  W. F. Smith, Inc., Heating & Air Conditioning furnace maintenance is your key to peace of mind.