Tips on Improving Indoor Air Quality in Your Home
Whether you're a tidy person, or you like to live on the wild side from time to time, spring cleaning is something everyone can get on board with. However, spring cleaning isn't just about clearing your gutters or the clutter in your home — it's about improving indoor air quality, too.
At W.F. Smith Heating & Air Conditioning, we encourage you to be productive this season and create a healthier living environment for you and your family. Many people underestimate the quality of their indoor air in their Philadelphia home, and others don't have any regard for it at all. Take a look at the infographic below to learn about the causes of poor air quality, and then continue reading below for information on how to improve the quality of the air in your home: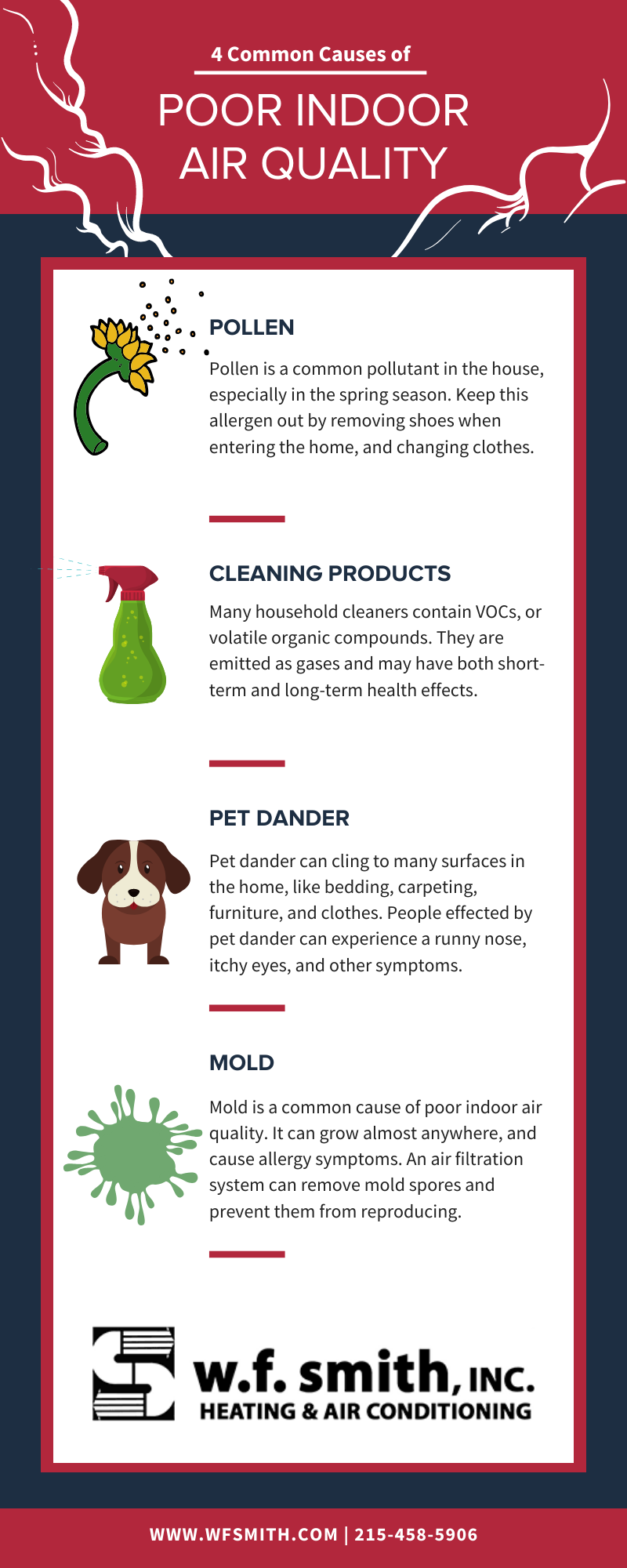 Change the Air Filter
One of the best and easiest ways to improve the air quality in your home is to replace the air filter. Over time, the air filter gets filled with dust, dirt, and other debris. While this is a good sign that the air filter is doing its job, if left clogged for too long, it can circulate these particles back into your home. Be sure to replace your air filter regularly to improve indoor air quality.
Get Indoor Plants
Common houseplants are natural air purifiers, making them a great solution for improving poor air quality in the home. Here is a list of plants that are known to clean the air:
Aloe Vera

Areca Palm

Bamboo

Boston Fern

Peace Lily

Rubber Plant

Spider Plant
Use an Air Purifier
Another simple way to minimize the amount of dust and debris that floats in the air and settles on surfaces is to get a whole-house air filtration system. At W.F. Smith Heating & Air Conditioning, we can help restore the comfort in your home by installing an efficient air purifier that ties into your ventilation system.
Invest in Duct Cleaning
How long have you been living in your home? Exactly how old is your home? Unless you've replaced your ductwork, you may need to invest in quality duct cleaning services. If your HVAC system uses ductwork, it's likely that dust, dirt, and other debris are built up inside. Professional duct cleaning can remove these unwanted particles.
Contact Us
To learn more about how you can improve the indoor air quality in your Philadelphia home, turn to the professionals at W.F. Smith Heating & Air Conditioning for top-of-the-line care. Formore information, give our team a call today!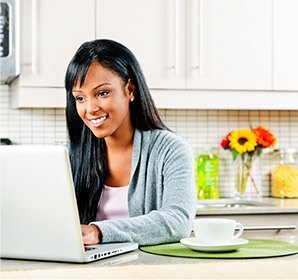 W.F. Smith was great. They worked very professionally and neatly. They were extremely knowledgeable about the equipment and all specific HVAC practices. Would recommend them to the world!