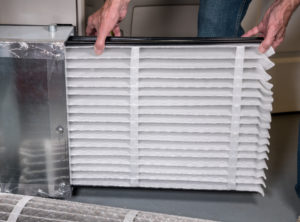 At W.F. Smith, we know that providing your family with a healthy living environment is your top priority. Even the tidiest of home's, however, often have poor indoor air quality. Did you know that indoor air quality is often 2-5x more polluted than the air you breathe outdoors? The EPA has identified poor indoor air quality as one of the top five risks to public health–meaning your home's indoor air quality is one of the best investments you can make in your family's health.
W.F. Smith carries a variety of indoor air quality products from industry leading manufacturers. Contact us today to learn more about indoor air quality products or to request a free estimate for your home.

Common Indoor Air Quality Products
There are three major ways indoor air quality products can improve the air quality in your home:
Source Control
Dilution
Filtration
When these three methods are combined, you can greatly improve your indoor air quality–providing a healthier environment in your home immediately.
At W.F. Smith, we carry a wide range of indoor air quality products including:
Air Filtration Systems – whole house air filtration systems and air purifiers come in a wide variety of choices, including electronic air cleaners, pleated filters, UV lights, and more. Having an air filtration system in your home can help stop the spread of airborne contaminants that are a potential health hazard for your family.
Whole-House Humidifiers – Humidifiers work by adding moisture to the air in your home. Many people automatically associate humiditiy with uncomfortable conditions, but the ideal balance of humidity is actually beneficial to your home. In winter months, your home's heating system can dry out the air in your home, which can cause a number of issues for your home and family. A whole house humidifier can help you strike an ideal moisture balance.
Whole-House Dehumidifiers – A whole-house dehumidfier from W.F. Smith can give your HVAC system an assist, leaving your home comfortable and healthy. Reducing the humidity in your home will not only leave it more comfortable, but it will also reduce the liklihood of mold and mildew growth and make it more difficult for dust mites to thrive.
Carbon Monoxide Monitors – If your home uses gas for heating, cooking, or hot water, it is vital that you have a carbon monoxide monitor. Carbon monoxide kills and a simple carbon monoxide monitor could mean the difference between staying safe and healthy in your home and death.
And More!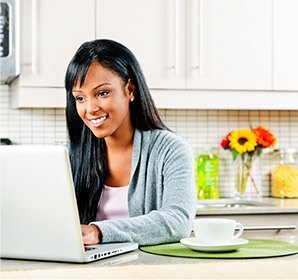 W.F. Smith was great. They worked very professionally and neatly. They were extremely knowledgeable about the equipment and all specific HVAC practices. Would recommend them to the world!
Why Choose

W.F.

Smith?
W.F Smith has been helping homeowners keep their homes comfortable since 1946. All of our HVAC specialists and staff work hard to provide the highest quality customer service, we understand how important it is for you to trust our staff, especially when they are working at your home.
Since opening our doors in 1946 we have built our business on our quality workmanship and fair prices, we believe that this is why our business continues to grow. Whether you are in need of repairs, maintenance, or a new installation, W.F Smith employees have the right knowledge and skill base to get the job completed.
Contact

W.F.

Smith Today
If you are looking to improve your indoor air quality in Philadelphia, contact the HVAC specialists at W.F Smith today at 215-624-1313. Our dependable and highly skilled HVAC specialists will work with you to keep your home comfortable, no matter what the season.
Find out how our high quality workmanship and fair prices can make all the difference when it comes to your home's heating and cooling needs.