Understanding How AFUE Affects Heating Costs
Before you install a new furnace in your Bucks County, PA, home, make sure you select a unit with a high AFUE rating. Not sure what AFUE ratings are, or how to find out the AFUE rating for your particular furnace? No worries — we'll explain everything you need to know about AFUE ratings, what they mean for your heating costs, and how to find out the AFUE rating of your home's furnace or a unit that you plan on buying in the near future. Let's take a closer look at AFUE ratings!
What is AFUE Rating?
First things first: AFUE stands for Annual Fuel Utilization Efficiency rating, which is a measurement of how well your heating system uses fuel to heat your home. The rating is on a scale out of 100, and the closer you are to a 100 percent AFUE rating, the more efficient your heating system is. If you have an AFUE rating of 65 percent, that means 65 percent of the fuel used in your furnace gets transferred to heat for your home — the other 35 percent is essentially being wasted or lost to combustion. In other words, 35 cents of every dollar would be wasted by a furnace with a 65 percent AFUE rating. With heat being one of a home's most expensive energy costs each year, you definitely don't want to be heating your home with a low-AFUE system. Do you know what your furnace's AFUE rating is?
How to Find Out Your Furnace's AFUE Rating
You should be able to find the AFUE rating on your furnace's faceplate. If you can't find it there, try looking for the furnace's model or serial number, which should be listed on the unit somewhere, unless it is outside on the compressor. Use that model or serial number on the manufacturer's website to find your heating system's AFUE rating.
If your furnace's AFUE rating is on the lower side, you may want to consider investing in a newer, more efficient heating system. In the meantime, here are a few ways you can improve the energy efficiency of your current heating system: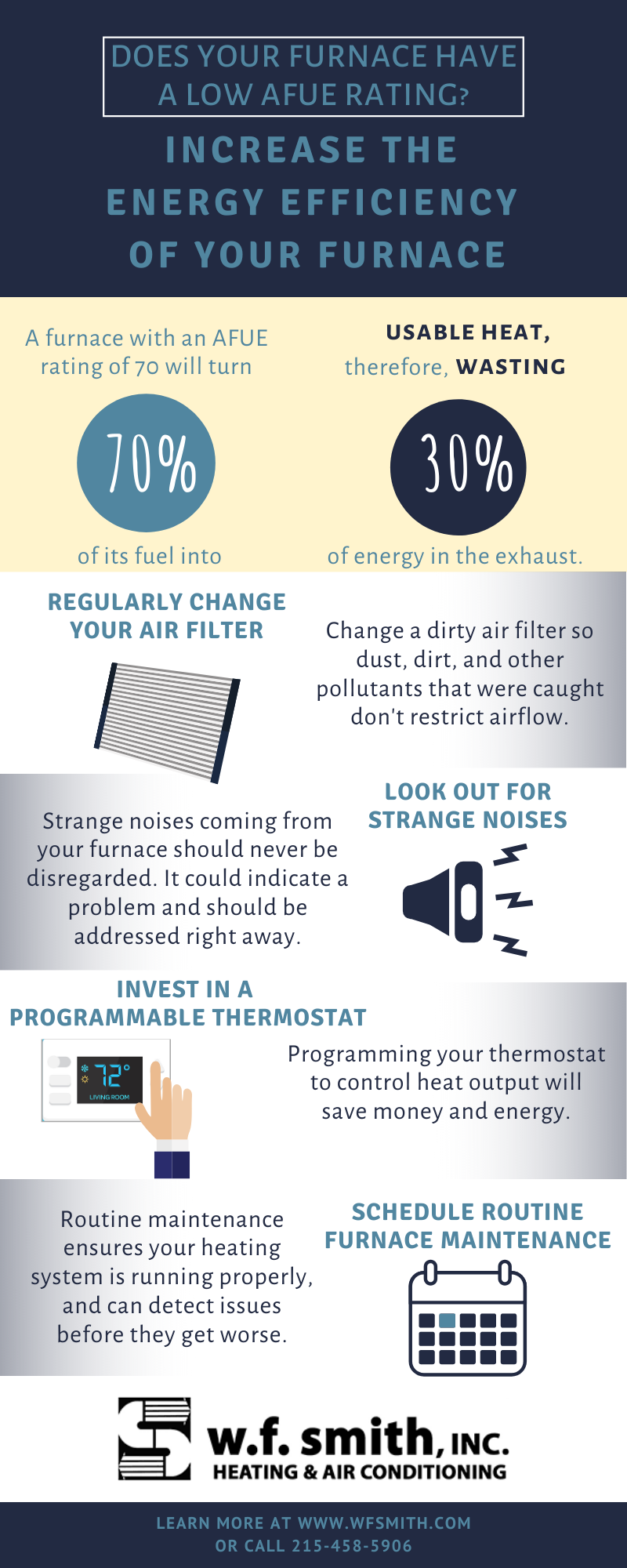 Contact W.F. Smith for Help Installing a High AFUE Furnace
Need help installing a high AFUE furnace in Bucks County, PA, or anywhere else nearby? You can count on W.F. Smith Heating & Air Conditioning to get the job done right every time. Call us today to learn more about AFUE ratings, or for help finding and installing the most efficient heating system for your home!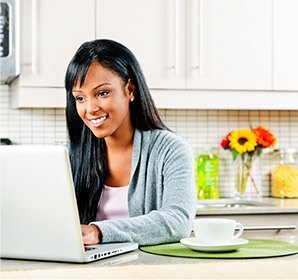 W.F. Smith was great. They worked very professionally and neatly. They were extremely knowledgeable about the equipment and all specific HVAC practices. Would recommend them to the world!