Furnace Installation in Philadelphia, PA
Homeowners in Philadelphia understand the importance of solid, dependable, home heat.  Our winters can be harsh and last a long time. Nighttime mercury in our area can plummet far below freezing, and for those whose furnace isn't working as it should, in-home comfort can be impossible to achieve.
Replacing your furnace is a sizable investment and many residents put off new furnace installation, opting for more inventive ways to keep warm.  Sometimes there just aren't enough blankets to ward off winter's chill, and wearing your mittens inside your home isn't exactly practical.  It may be time to replace your old dinosaur of heating system and consider new furnace installation.
In the Delaware Valley, W. F. Smith, Inc, Heating & Air Conditioning is your number one source for all you heating and cooling needs including furnace installation.  Our team of professionals can help design and install the ideal system for your family.  W. F. Smith has been serving homeowners in and around Philadelphia for 70 years.  Our legacy of satisfied customers lets you know that your happiness is our number one priority.
At W. F. Smith, Inc, Heating & Air Conditioning, we offer several options for your home heating system. Let our professionals find the right system for you.  We're the area experts in furnace installation, service and maintenance and have been for seven decades.
---
Schedule furnace installation today!
---
Today's Home Heating
Home heating and cooling has come a long way in just the past few decades. Concern for the environment and energy costs, paired with today's technology, ensure the most energy efficient and affordable home heating and cooling systems ever.  What's more, because of the efficient way your furnace operates, you'll find an immediate return on your investment, typically with your very next energy bill.
Keeping your home warm and comfortable shouldn't have to be about guesswork.  Will you come home to an unbearably cold house?  When you set your thermostat, will your furnace run on and on in an attempt to keep up?  Will your home heating costs exceed the national debt by the time spring rolls around?  With new furnace installation by W. F. Smith, Inc, Heating & Air Conditioning, you can have dependable, cost-effective, and complete home comfort every time.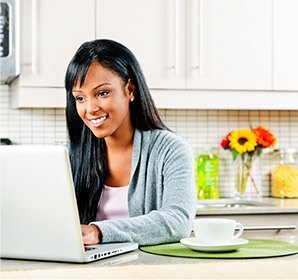 Everyone, with whom I had personal or telephone contact, was agreeable, helpful and informative. Justin was the service person who initially diagnosed the problem, and represented Smith's during the sales transaction. Shelly was my telephone contact, and Bill and Aaron…
Furnace Savings & Reliability
Let's face it, there comes a time when your furnace is causing you to throw good money after bad, over and over.  Repair costs add up, your home simply isn't maintaining a comfortable temperature, and you cross your fingers hoping your furnace lasts until spring.  It's time to stop throwing money away on heating costs and holding your breath as your furnace grinds through another season.
Replace your failing furnace with a brand new system, installed by W. F. Smith, Inc, Heating & Air Conditioning.  Not only will your brand new system pay for itself in energy savings, but you may be eligible for a rebate, tax break, or other incentives.  Contact W. F. Smith, Inc, Heating & Cooling today and warm up to the idea of a new furnace installation for your home.