Understanding SEER Ratings
If you plan on upgrading your HVAC system—furnace, heat pump, air conditioner, or geothermal system—and are comparing heating and air conditioning units, one of the most important things you'll want to look at is the SEER rating.
What Are SEER Ratings?
The SEER rating, or Seasonal Energy Efficiency Ratio, was defined in 2008 by the Air Conditioning, Heating and Refrigeration Institute (AHRI).
SEER ratings are important because they help you identify the efficiency of each HVAC unit – and there are new laws in place that require HVAC units to have certain minimum SEER ratings to help you save money and extend the lifespan of your system.
Understanding SEER Ratings
Think of a SEER rating as being like the miles-to-the-gallon ratio that cars have, except in this case, it's the amount of cool/warm air to unit of energy that is used. The higher that the SEER rating is, the more efficient the heating or cooling unit is.
For example, an air conditioner with an 18 SEER rating is more energy efficient than an air conditioner with a 16 SEER rating.
Efficiency is one of the most important considerations that you can make when comparing HVAC units. This is not just because a high SEER rating helps to reduce your environmental footprint, but also because the unit will use less energy, thereby helping to reduce your monthly energy costs.
You can assume that an air conditioner that's between ten and 15 years old probably only has a SEER rating of 9 or 10. New central air conditioners range from 13 SEER to 23 SEER.
Government SEER Rating Requirements
Different regions of the country have different government requirements regarding SEER ratings. In The following are the SEER requirements for Pennsylvania:
Split system air conditioners must be at least 13 SEER.
Split system heat pumps must be at least 14 SEER.
Packaged air conditioners must be at least 14 SEER
Packaged heat pumps must be at least 14 SEER
Gas packs must be at least 14 SEER
Purchasing SEER Rated HVAC Units
The following are a number of tips that you should keep in mind in regards to comparing SEER ratings on various HVAC units:
To ensure that you are purchasing an HVAC unit with a high SEER rating, look at units that are approved by ENERGY STAR®. All ENERGY STAR approved HVAC units must have an SEER rating of at least 14.5 in order to be meet ENERGY STAR standards.
Don't just purchase the lowest SEER-rated unit you can in order to save money. Keep in mind that the higher the SEER rating is, the more money you will save over the long term on energy costs. The amount you can end up saving will likely make up for the pricier initial cost.
Keep in mind that HVAC units grow less efficient as they age. Corrosion, dirt and debris can all affect your unit's efficiency. This means that if you bought an air conditioner 15 years ago that had a 10 SEER rating, it's probably only at a 7 SEER rating now.
Questions? Ask Us About SEER Ratings!
The SEER rating is an important factor to keep in mind when you are comparing different HVAC units. For more advice concerning an HVAC system upgrade, be sure to contact W.F. Smith today.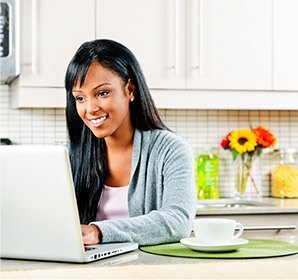 W.F. Smith was great. They worked very professionally and neatly. They were extremely knowledgeable about the equipment and all specific HVAC practices. Would recommend them to the world!