Air Conditioning Services in the Greater Philly Metro Area
Let's face it, hot and humid summer days are nobody's friend. The last thing you want to do is sweat through a long hot summer day—especially after a long day at work. At W.F. Smith, we offer comprehensive cooling services, so whether you need air conditioner installation, repair, replacement, or maintenance, we have you covered.
With nearly 70 years of serving the Philadelphia market with state-of-the-art cooling products, we have the experience, products, and expertise to keep your home cool and comfortable all summer long.

Philadelphia Air Conditioner Repair
If your home is not cooling off like it used to, or you have found your energy bills have risen significantly, you may be in need of cooling repair. No matter what the issue is an experienced air conditioning contractor in Philadelphia can help. Contact us today to get your air conditioner running smoothly.
If you need air conditioning repair in Horsham, Newtown, Langhorne, and Yardley, contact us online today or give us a call at (215) 624-1313 so that we can help you keep your home comfortable.
Air Conditioner Installation & Replacement in Philadelphia
If you are building a new home, renovating, or you are looking to install a cooling system in your home, our team can help you with your cooling installation. From helping you choose the right system for your home's needs to creating and installing custom ductwork, we can help give you a home that stays comfortable through the warmer months.
If your current system is older than 10 years old, you may want to consider AC replacement. Older systems can become costly when they start needing constant repairs, and newer systems can offer a higher level of energy efficiency.
Give us a call at (215) 624-1313 or fill out a contact form to schedule a free estimate on air conditioner installation or replacement for homeowners in the Greater Philly area!
Air Conditioner Maintenance in Horsham, Newtown, Yardley & Beyond
A system that is maintained is a system that will run more efficiently. Having regular maintenance performed on your cooling system will allow it to run at its full potential. Regular maintenance can also pick up on minor issues before they become major problems, and it may extend the life of your cooling system.
If you would like more information on how Philadelphia air conditioner maintenance can benefit your home's cooling system, contact us online today.
Ductless Air Systems in Philadelphia
Keeping a whole home comfortable without soaring energy costs can be hard. Ductless air systems offer the chance for homeowners to only cool the parts of their homes that they are currently using. If you would like full control over your homes heating and cooling, and your energy costs, contact our air conditioning contractors in Philadelphia today.
Why Choose

W.F.

Smith for AC Services in the Greater Philadelphia Area?
W.F. Smith has been helping homeowners keep their homes comfortable since 1941. All of our HVAC specialists and staff work hard to provide the highest quality customer service available. At W.F. Smith, we understand just how important it is for you to trust our staff, especially when they are working at your home. Since opening our doors in 1941, we have built our business on our quality workmanship and fair prices, we believe that this is why our business continues to grow.
Whether you are in need of repairs, maintenance, or new AC installation, W.F. Smith employees have the right knowledge and skill base to get the job completed. Contact us online today or give us a call at (215) 624-1313 to get started.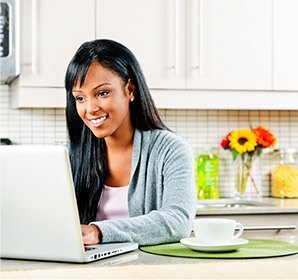 W.F. Smith was great. They worked very professionally and neatly. They were extremely knowledgeable about the equipment and all specific HVAC practices. Would recommend them to the world!