Cheltenham Air Conditioning Repair
AC Repair for Cheltenham, PA Homes & Businesses
If you're having problems with your air conditioning unit, you'll want to have it repaired as soon as possible. To ensure that the problem is fixed and that it stays fixed, you should hire a reputable repair service in Cheltenham, like our W.F. Smith AC repair service.
Give us a call today at 215-624-1313 or contact us online to schedule your next air conditioner repair!
Trusted Cheltenham Air Conditioning Repair Service
Although you can potentially prevent problems from occurring with your air conditioner by having it serviced annually, things can still go wrong. If you notice any of the following signs, you should schedule a Cheltenham repair service at W.F. Smith as soon as you are able to.
Your AC unit is making loud and strange sounds while running, such as clanging sounds, popping sounds, banging sounds or even squealing sounds.
Your AC unit is producing an abnormal scent while running, such as a burning, moldy or musty smell.
Your AC unit freezes up.
Your AC unit is leaking water or producing excessive moisture.
Your AC unit is having problems effectively and evenly cooling your home or place of business.
Your energy bills have increased substantially over a short period of time, signifying that your AC unit is no longer operating efficiently.
Your AC unit keeps cycling on and off when you attempt to run it.
Our HVAC contractors here at W.F. Smith are fully trained and licensed, which means that we will be able to diagnose the issue that any air conditioning system is having, no matter what make or model it is.
Call today or request a service appointment online!
Our Cheltenham AC Repair Process
The following is the AC repair process that you can expect when you schedule our AC repair service in Cheltenham:
We will schedule a time that is convenient for you.
A licensed HVAC contractor will show up on time to troubleshoot your AC unit's problems.
We will run a full diagnostics test on your AC unit to determine if there's anything wrong.
We will identify the source of the issues you're having.
We will inform you about the repairs we recommend before beginning work.
Once we have finished the repair work, we will advise you on how to properly maintain your AC unit to help prevent future issues.
We do not pay our contractors commission, which means that you don't have to worry about any of our contractors attempting to upsell you on unnecessary maintenance or upgrades. You can have peace of mind in the fact that we will come to your property, repair your AC and leave the repair site as clean as it was when we arrived. Making sure your satisfaction is fulfilled all the way to the end.
Schedule Air Conditioning Repair in Cheltenham, PA
If the air conditioning system in your Cheltenham area home or business is acting up, then be sure to contact us at W.F. Smith to speak with one of our professional contractors.
You can contact us online or call us at 215-624-1313 to request an AC repair service today!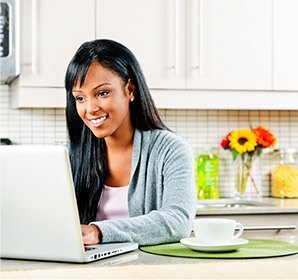 W.F. Smith was great. They worked very professionally and neatly. They were extremely knowledgeable about the equipment and all specific HVAC practices. Would recommend them to the world!