Ductless Air Conditioning in Bensalem, PA
Curious about whether ductless air conditioning is right for your Bensalem home? Some people prefer ductless cooling because it lets you control individual rooms and save on your electric bill. Others opt for the mini-split system because they have an older home without ductwork for a furnace, but they want to add robust cooling.
At W.F. Smith, we can help you unlock all the benefits of ductless air conditioning in Bensalem, PA. Our knowledgeable HVAC technicians install top-rated Mitsubishi mini-split systems with tons of modern features that are easy to use. We can also provide seasonal maintenance, prompt repairs, and 24-hour emergency AC service for ductless cooling in Bensalem.
Call us at 215-624-1313 or contact us online to request service or inquire about adding air conditioning to your home with ductless AC in Bensalem.
Why Use Ductless AC in Bensalem?
W.F. Smith loves to help our neighbors in Bensalem get the best HVAC systems for their specific needs. In Bensalem, ductless air conditioning often proves to be the most cost-effective and comfortable option for several reasons:
High-efficiency for lower utility bills
No need to add ductwork for AC
Ability to heat and cool
Zone control for individual rooms or areas
Quiet cooling, inconspicuous indoor units
A significant upgrade over window units
If you have boiler heating (and thus no ductwork), it's probably most affordable and straightforward to install ductless AC in Bensalem. If you've built a home addition or have an always-hot room, a single ductless unit can help where you need it.
Bensalem Ductless AC Installation
We install Mitsubishi Electric ductless AC systems in Bensalem with energy-efficient and reliable performance, and options for any budget. W.F. Smith will help you decide how many ductless mini-splits you need depending on how much square footage you want t cool and other factors like ceiling height, home layout, and insulation.
Adding ductless AC involves a hole of only three inches in the wall, which is far less invasive than adding ductwork and registers.
As with all our HVAC services in Bensalem, we offer friendly service and honest prices. We're a family-owned company committed to the best ductless AC services in Bucks County. Our lead technicians have more than 20 years of experience on average, so you know you'll get the job done right!
Ductless AC Repair in Bensalem
W.F. Smith can troubleshoot ductless AC units quickly and effectively. Let us know if your mini-split isn't cooling, blows hot air, emits a mildew smell, or has any other issues. A tune-up session can solve most problems. Our Bensalem ductless AC specialists can also resolve more serious problems like a refrigerant leak or broken compressor.
Contact Us for Bensalem Ductless AC
If you need repairs or are considering ductless AC installation in Bensalem, make sure to find an HVAC company with relevant expertise.
Call 215-624-1313 or use our contact form above to schedule ductless AC service in Bensalem, PA.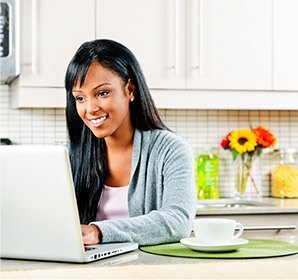 W.F. Smith was great. They worked very professionally and neatly. They were extremely knowledgeable about the equipment and all specific HVAC practices. Would recommend them to the world!