Ductless Air Conditioning in Newtown, PA
W.F. Smith provides expert advice and skilled service for ductless air conditioning in the Newtown, PA area. Since 1946, we've been keeping families comfortable in Bucks County. If it's time to add air conditioning to an older home or you want more efficient cooling, talk to us about ductless AC systems.
We install, repair, and replace ductless mini-split systems in Newtown, PA. As a family-owned HVAC company, we appreciate our customers and do everything it takes to bring you the best comfort year-round.
Contact us online or call 215-624-1313 to request service for ductless AC in Newtown!
Pros & Cons of Ductless AC
If you have ductwork in place for furnace heating, you might prefer a central air conditioner. Otherwise, ductless AC installation in Newtown homes makes a lot more sense.
Ductless mini-splits save up to 30% on energy bills. They're more efficient and reliable than window or wall units. You don't need ductwork, so you can forego that complex installation. Newtown homes can get whole-house air conditioning or zone cooling with ductless AC units and enjoy quieter operation and excellent indoor air quality.
The only real negative with ductless AC is the equipment cost—however, by not adding ductwork to your Newtown home you can actually come out ahead from the start, then save even more with lower bills.
Newtown Ductless Mini-Split Installers
Ductless air conditioning has been around for decades and become more popular recently, but not all Bucks County HVAC companies are familiar with the technology. W.F. Smith has offered ductless AC installation in Newtown for years, and our technicians know how to ensure you get all the advertised benefits.
We prefer Mitsubishi ductless AC units because of their innovative technology, high energy efficiency, and user-friendly controls. Mitsubishi makes the best ductless AC for Newtown homes, and they are powerful enough to heat your home in fall and spring.
Ductless AC Repair in Newtown, PA
Although ductless AC systems work much like central air, you want a technician who knows his or her way around the equipment. W.F. Smith offers fast appointments and expert ductless AC repair in Newtown, including 24/7 emergency service.
If your ductless unit will not turn on, does not cool, or has ice on the outdoor unit, let us know. We'll send a knowledgeable ductless AC repair technician to your Newtown home to diagnose the problem and make the simplest, most affordable repair possible.
Request Ductless AC Service in Newtown
Nobody should have to sit through a hot summer day in Newtown with a broken air conditioner, or no cooling at all! Ductless air conditioning offers the affordable, energy-saving solution you need for zone cooling or whole-house comfort.
Call us at 215-624-1313 or contact us online to request an estimate for ductless AC installation in Newtown, PA or to schedule repairs.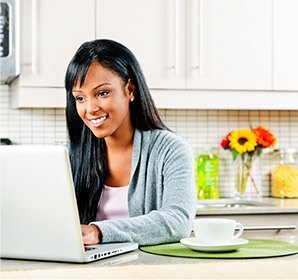 W.F. Smith was great. They worked very professionally and neatly. They were extremely knowledgeable about the equipment and all specific HVAC practices. Would recommend them to the world!