Churchville Air Conditioning Repair
Expert AC Repair Contractors in Churchville
Is your air conditioner acting up in one way or another? If so, you'll want to have it looked at as soon as possible, no matter how minor you think the problem might be. The last thing you want is for your AC to malfunction or break down in the middle of summer when you need it most.
To ensure that your AC is properly inspected and repaired, you'll want to turn to one of the most reputable AC repair services in Churchville, PA – W.F. Smith.
Give us a call today at 215-624-1313 or contact us online to schedule your next air conditioner repair!
Certified Churchville Air Conditioning Repair Services
It's pretty easy to tell if your air conditioner needs repair if it simply shuts down and won't turn on anymore. However, not all signs are this obvious. The following are some of the signs that your air conditioning system is in need of repair and that you should call the trusted contactors at W.F. Smith to schedule a repair service as soon as possible:
Your air conditioner unit keeps cycling on and off whenever you attempt to turn it on.
When you turn your air conditioner on, it produces a moldy, musty or burning scent that lingers as the unit runs.
You can't get your air conditioner to cool your home or place of business down to your desired temperature, or it has trouble cooling property evenly.
You've noticed that your cooling bills have skyrocketed over a short period of time, even though your cooling habits haven't changed.
Your air conditioner makes loud noises, such as banging, popping or squealing, when it runs that it didn't make before.
Your air conditioner is producing excessive moisture, leaking large amounts of water or leaking refrigerant, which is a serious health hazard.
Your air conditioner keeps freezing up.
Every one of our cooling experts is licensed and trained to safely, effectively, and efficiently inspect and repair your air conditioning system, no matter what make or model.
Our Churchville AC Repair Process
Over the years, we have streamlined our AC repair process so that it is as effective and efficient as possible. The following are the steps that we will take:
We will schedule an appointment time that is convenient for you.
We will send out licensed HVAC contractor to your property on time.
Our contractor will troubleshoot your air conditioner and identify the source of the problem you're having.
Our contractor will recommend the solutions to the problem and ask approval before commencing repairs.
Our contractor will provide helpful advice on maintaining your air conditioner.
We do not pay on commission, which means our contractors won't try to upsell you on unneeded upgrades or maintenance.
Schedule Air Conditioning Repair in Churchville, PA
If the air conditioner in your Churchville area home or business is having problems, then be sure to contact us at W.F. Smith in order to schedule an AC repair service today.
You can fill out a schedule request online or give us a call directly at 215-624-1313.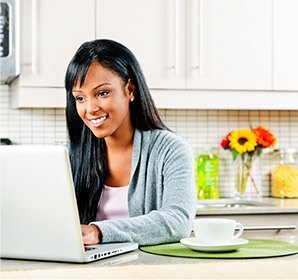 W.F. Smith was great. They worked very professionally and neatly. They were extremely knowledgeable about the equipment and all specific HVAC practices. Would recommend them to the world!