Yardley Heating Repair Services (19067)
Furnace & Heat Pump Repairs Throughout Yardley, Pennsylvania
Yardley Furnace Repair | Yardley Heat Pump Repair
If you're in need of heating repair in Yardley, PA or any of its surrounding areas, then there's no service that you can count on more than W.F. Smith. We are a family-owned and operated HVAC contractor in Yardley that has built a reputation for providing reliable and high quality heating repair services to both commercial and residential clients throughout the area.
No matter if you have a heat pump, furnace (gas, oil, or electric), and a commercial heating system, W.F. Smith is the Yardley heating repair contractor of choice.
Call 215-624-1313 or contact us online to schedule your service appointment today!
70+ Years of Heating Repair Services for Yardley Homes & Businesses
Although there are many HVAC services out there that provide heating repair, few match the quality of our heating repair services at W.F. Smith. This is simply because few are as experienced as we are. Not only do we have over 70 years worth of experience providing heating repair service, but our highly skilled technicians have an average of 20 years or more worth of experience providing HVAC repair services. If this wasn't enough, to top it off our owners have a combined industry experience of over 140 years.
Check out what some of our happy clients are saying about us on our customer testimonials page.
Heating Systems We Repair
All of our technicians have the training, experience and access to the necessary tools in order to repair numerous types of heating systems no matter what the issue might be. If you think you're having a problem with your heating system but aren't sure of the source, we will perform a thorough inspection in order to determine the root of the problem and to recommend the proper course of action.
If there's ever more than one solution available, then we will inform you of your options. The following are some of the types of heating systems that we can repair:
Furnaces – Not only are we familiar with all types of furnaces, including gas, electric, and oil furnaces, but we can identify and repair any problem your furnace might have, whether it's issues with the electric ignition, pilot control, pilot light, thermostat or general heating.
Heat pumps – Common problems that heat pump owners may sometimes experience include issues with defrosting, refrigerant leaks and general heating problems, all of which we can help repair.
Ductless heating – Our technicians can inspect your ductless heating units and repair any number of problems, including electrical issues, refrigerant leaks and much more.
Schedule Heating Repair in Yardley, PA Today!
Don't be left in the cold. Call W.F. Smith at 215-624-1313 or contact us online to schedule your Yardley heating repair service today.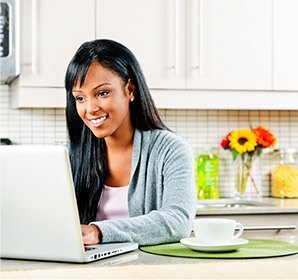 W.F. Smith was great. They worked very professionally and neatly. They were extremely knowledgeable about the equipment and all specific HVAC practices. Would recommend them to the world!