Heat Pump Repair in Abington, PA
Abington Heat Pump Repair Services
If you own a heat pump, then you depend on it throughout the year to keep your home cool when it's hot out and warm when it's cold out. As a result, a heat pump that begins having trouble is going to have a significant impact on your home's comfort.
Fortunately, here at W.F. Smith, we offer full-fledged heat pump repair services throughout the Abington area. Our professional HVAC technicians have the experience and expertise needed to correctly identify the problem and to fix it quickly without sacrificing the quality of our work. In fact, we even offer 24/7 emergency heat pump repair services for your convenience.
Contact us online at W.F. Smith or call us at 215-624-1313 to schedule a heat pump repair service in Abington today.
Common Abington Heat Pump Problems
If your heat pump breaks down completely and simply won't turn on anymore, then you'll know that you're in need of repair. However, heat pump issues aren't always as obvious. The following are some of the common heat pump problems that require repair:
Poor heating or air conditioning – If your heat pump isn't effectively heating or cooling your home to your desired temperature setting, then there could be a number of problems. One issue that could cause this is a refrigerant leak. If your heat pump is leaking refrigerant, you need to have it looked at immediately.
Bad airflow – If it seems like it's taking too long to heat or cool your home, check your registers. If the airflow is weak, it means that your blower fan might be having issues.
Higher heating or cooling costs – It's not normal for your energy bills to jump drastically from one month to the next. There's probably something wrong with your heat pump that's causing it to perform inefficiently. If so, you'll need heat pump repair in Abington.
Loud sounds – If you hear strange, loud sounds coming from your heat pump as it runs, it might be an indication that one of its components has broken.
Frozen compressor – Outdoor heat pump units can have issues with frozen compressors if they are raised and it's snowed recently, which can result in a blocked drain.
Hiring W.F. Smith for Heat Pump Repair in Abington
When hiring a heat pump repair service in Abington, you'll want to make sure that you choose an HVAC service that you can trust and rely on. As such, you won't find a more reputable heat pump repair service in the Abington area than W.F. Smith.
We are a fully licensed and insured HVAC service and have built a reputation over the years for the quality of our repair work as well as for the quality of our customer service. It's our goal to make sure you have the best customer experience possible.
Scheduling Abington Heat Pump Repair
If your heat pump starts having problems, then be sure to contact us at W.F. Smith by visiting us online or by calling us at 215-624-1313 to schedule a heat pump repairs in Abington, PA today.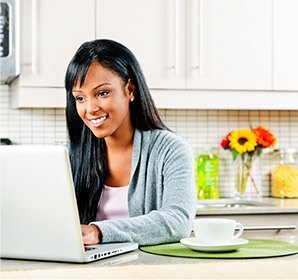 W.F. Smith was great. They worked very professionally and neatly. They were extremely knowledgeable about the equipment and all specific HVAC practices. Would recommend them to the world!