Heat Pump Repair in Langhorne, PA
Langhorne's Trusted Heat Pump Repair Service
W.F. Smith Heating & Air Conditioning has provided Langhorne homeowners reliable heat pump repair services for 70+ years. If you need heat pump anywhere thoughout the 19047 area code, then there's only one name you need to know – W.F. Smith!
When it comes to the comfort of you, your family, and pets, there's little that compares to keeping a consistent temperature throughout your home. If you have a heat pump that is broken, finding a reliable contractor to provide heat pump repair in Langhorne, PA and its surrounding areas is essential. The licensed heating and cooling technicians on our team have the skills and knowledge to diagnose and repair your heat pump ASAP, restoring comfort to your home when you need it most.
To schedule heat pump repair in Langhorne or its surrounding areas, call W.F. Smith at 215-624-1313 or contact us online!
Signs You Need Heat Pump Repair
Heat pumps are very durable home comfort systems. They effectively heat your home in the winter while cooling your home during the summer. Because of its system flexibility, a heat pump, also commonly referred to as an "air source heat pump," is energy- and cost-efficient.
However, heat pumps do break down, and you might need to call an HVAC specialist for heat pump repair in Langhorne, PA.
Call the experts at W.F. Smith Heating & Air Conditiong if your heat pump:
– Won't heat or cool your home – If you notice air flowing through your vents in the winter and it isn't warm (or the air from your heat pump isn't cool in the summer), then you need heat pump repair.
– Won't cycle on or off – If your heat pump simply doesn't turn on, then your heat pump needs repair. It could be something as simple as a thermostat issue or its cause might be found inside the unit itself. You'll need a professional Langhorne heat pump repair expert to officially diagnose.
– Increases your energy bills year after year – Heat pumps are energy-efficient heating and cooling systems in nature, but if you notice your heating and cooling bills skyrocketing year after year, then your unit isn't functioning as it should. To save money on your electricity bills and to prevent the need for more expensive repairs in the future, call W.F. Smith for heat pump repair in Langhorne!
– Makes strange, unexpected noises – Your heat pump will make some noises. They're to be expected as normal operation. But if you notice your heat pump is louder than usual, making a banging or clanking noise, or simply doesn't sound right, you need heat pump repair service from a heating and cooling specialist like W.F. Smith Heating & Air Conditioning.
– Doesn't produce proper airflow – If you notice poor or weak airflow coming from your vents, your heat pump isn't working right and can drastically increase your energy bills. This improper airflow means your heat pump runs for longer periods of time to meet your heating and cooling demands. Instead of increasing energy bills, give us a call for heat pump repair in Langhorne, PA or its surrounding areas!
We repair all makes and model heat pumps, including: Carrier, Bryant, Goodman, Lennox, Mitsubishi, Trane, and others.
Why Choose W.F. Smith for Langhorne Heat Pump Repair Services?
W.F. Smith has been helping homeowners keep their homes comfortable since 1946. All of our HVAC specialists and staff work hard to provide the highest quality customer service. We understand how important it is for you to trust our staff, so we make it a priority to provide the highest level of care every time we send a technician to your Langhorne area home.
Since opening our doors more than 70 years ago we have built our business on our quality workmanship and fair prices, and we believe that this is why our business continues to grow.
Schedule Heat Pump Repair in Langhorne, PA
Call us to schedule your heat pump repair or service today – 215-624-1313.
Even though we're located in Philadelphia, we provide comprehensive heat pump repairs throughout Langhorne and its surrounding areas. Our team is here for you, no matter the day or time.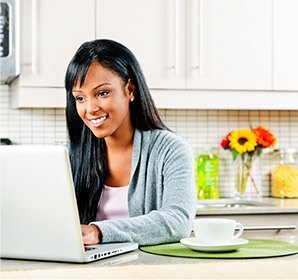 W.F. Smith was great. They worked very professionally and neatly. They were extremely knowledgeable about the equipment and all specific HVAC practices. Would recommend them to the world!
Heat Pump Repair Also Available In
Abington (19001), Bensalem (18015, 18016, 18017, 18018, 18020, 18025), Cheltenham (19012, 19027, 19038, 19095), Churchville (18966), Elkins Park (19027), Glenside (19038), Holland (18966), Horsham (19044), Huntingdon Valley (19006), Jenkintown (19046), Meadowbrook (19046), New Hope (18938), Newtown (18940), Philadelphia, Richboro (18945), Southampton (18966), Washington Crossing (18977), Willow Grove (19090), Yardley (19067), and more.
YOU MIGHT ALSO BE INTERESTED IN