Langhorne, PA Furnace Tune-Ups
Furnace Inspections, Cleaning & Maintenance in Langhorne
Keeping your Langhorne area home comfortable and safe should be one of your main priorities, especially once winter comes around. Anyone who lives in Pennsylvania knows how brutal the winter cold can get, which is why you'll want to make sure that you can depend on your furnace to keep your home warm. To make sure that your furnace doesn't break down or begin experiencing issues when you need it most, you should have it inspected before winter hits.
Here at W.F. Smith, we a licensed, certified and fully insured HVAC contractor that services the Langhorne area. Our highly trained and experienced technicians can provide the furnace maintenance service you need to ensure that your furnace will work effectively and efficiently all winter long.
To schedule your Langhorne furnace tune-up, including a full-system inspection and cleaning, give us a call at 215-624-1313 or contact us online to schedule an appointment.
Furnace Maintenance in Langhorne
Scheduling a furnace maintenance service before winter hits can help you identify any previously unknown issues, which you can then take care of before they grow into major problems that could not only be costly, but that could affect your ability to heat your home properly.
The following are some of the furnace maintenance tasks that our contractors will perform as part of our furnace maintenance service:
Calibrate your thermostat
Clean or replace your air filters
Inspect and service the furnace blower
Examine the motor
Check the electrical components
Inspect the fuse
Perform a carbon monoxide test
Inspect the return vents
Check the burner and ignition system
Perform gas pressure readings
Carry out a comprehensive inspection of the entire unit
In addition to inspecting the furnace for any issues, our technicians will also lubricate and clean any parts that require it. If any issues are found, we will inform you about them and recommend either furnace repairs or replacement depending on the problem.
Choosing W.F. Smith for Your Langhorne Furnace Tune-Up
To make sure your furnace is in peak working condition, you'll want to hire an experienced HVAC contractor that you can trust. Here at W.F. Smith, our locally owned and operated business has been providing HVAC services for over 70 years.
Our dedication to customer service has cemented our reputation as one of the most reliable HVAC businesses in the state. In fact, it's our commitment to 100 percent customer satisfaction and the high quality of our work that allows us to foster lifelong relationships with the people in the Langhorne community. When people need HVAC repairs, replacements or maintenance, they turn to us.
Schedule Furnace Maintenance in Langhorne
We recommend scheduling furnace maintenance at least once a year, generally sometime before winter hits, such as in September or October. This ensures that your furnace will be in tip-top shape for when you need it most.
To schedule a Langhorne furnace maintenance service appointment today, be sure to contact us online or by giving us a call at 215-624-1313.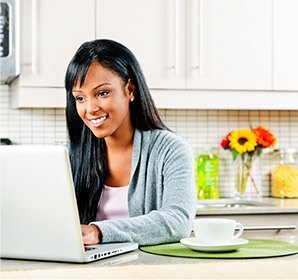 W.F. Smith was great. They worked very professionally and neatly. They were extremely knowledgeable about the equipment and all specific HVAC practices. Would recommend them to the world!