Langhorne Air Conditioning Repair
AC Repair Contractor Servicing Langhorne, PA Homes & Businesses
Is your air conditioner making loud banging noises? Is your cooling unit leaking water outside in large puddles? Or maybe your AC simply won't turn on. Whatever the case, W.F. Smith offers Langhorne air conditioning repair services you can rely on.
Our air conditioning repair in Langhorne, PA has helped keep homes and businesses in the area cool and comfortable all summer long.
Call us today or contact the W.F. Smith team online to schedule air conditioner repair in Langhorne, PA.
70+ Years of Langhorne Air Conditioning Repair Service
There are many reasons why you need air conditioning repair in Langhorne, Pennsylvania. AC repairs could be as simple as a malfunctioning thermostat or as complex as diagnosing a completely dead central cooling unit.
Whatever the case, call W.F. Smith for Langhorne air conditioner repair service if you notice your air conditioner giving any of the signs below:
The air conditioner makes loud noises – banging, clanging, popping, etc.
The air conditioner smells moldy, musty, or gives off a burning scent.
The air conditioner does not consistently cool your home.
The air conditioner will not turn on at all, or cycles on for less than a minute before shutting off again.
The energy bills for your home increased significantly more than usual this summer.
The air conditioner leaks a large puddle of water inside or outside of your home.
The air conditioner freezes up.
The cooling experts at W.F. Smith are trained and licensed to diagnose any make or model air conditioner and provide some of the best air conditioning repairs in Langhorne and its surrounding neighborhoods.
Call today or request a service appointment online!
Our AC Repair Process for Langhorne Properties
When you call us for AC repair in Langhorne, we:
Send a licensed HVAC technician to your property to troubleshoot your air conditioning's problems.
Run a full diagnostics test to ensure what is working properly and what isn't.
Diagnose your air conditioner's problems.
Repair your air conditioner.
Educate you on the work we did and how to properly care for your AC unit in the future.
Our Langhorne AC repair technicians are not paid commission, so they'll never try to upsell you on an unnecessary maintenance package or new equipment you don't need. We simply arrive, repair, and leave your house looking as clean as when we arrived – and cooler!
Schedule Air Conditioning Repair in Langhorne, PA
If you're in need of air conditioning repair in Langhorne, PA, call one of our cooling specialists at 215-624-1313 or request a service appointment online.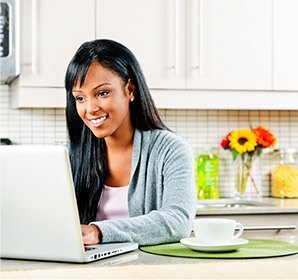 W.F. Smith was great. They worked very professionally and neatly. They were extremely knowledgeable about the equipment and all specific HVAC practices. Would recommend them to the world!