Air Conditioner Installation
In the Greater Philly Metro Area
Whether you are building a new house, installing central air conditioning for the first time, or simply want to replace an aging air conditioning system with a newer, more efficient model, W.F. Smith can handle all of your air conditioner installation needs. Our top of the line air conditioning systems can help keep your home comfortable, reduce allergens, and keep the humidity levels in your home balanced–while keeping your energy bills low.
At W.F. Smith, we've been providing air conditioner installation in Philadelphia and the surrounding metro area since 1946. We pride ourselves on providing outstanding customer service and the highest quality heating and cooling products on the market today.
Give us a call at 215-624-1313 or fill out a contact form to schedule a free estimate today!
Air Conditioner Installation in Philadelphia
No matter what the situation, whether you have a brand new home, you are remodeling, or you are looking to replace an existing system, new air conditioner installation in Philadelphia can add value to your home. Not only will it add value but it will also help your home stay comfortable.  Here are some reasons you may want to consider air conditioner installation in Philadelphia:
You are building a brand new home and need help designing a system that will keep the whole house comfortable.
You have an existing home that has never had air conditioning installed.
Your existing system is no longer working efficiently.
Your existing system is over 10 years old and you would like to replace it with a model that will fit your home's cooling needs.
You have residents in your home who's health requires an air conditioner that can reduce humidity levels and filter out allergens.
You are considering selling your home in the next few years and you feel upgrading the current system will raise the current value of your home.
Why Choose W.F. Smith?
W.F. Smith has been helping homeowners keep their homes comfortable since 1946. All of our HVAC specialists and staff work hard to provide the highest quality customer service, we understand how important it is for you to trust our staff, especially when they are working at your home.
Since opening our doors in 1946 we have built our business on our quality workmanship and fair prices, we believe that this is why our business continues to grow. Whether you are in need of repairs, maintenance, or a new installation, W.F. Smith employees have the right knowledge and expertise to get the job completed.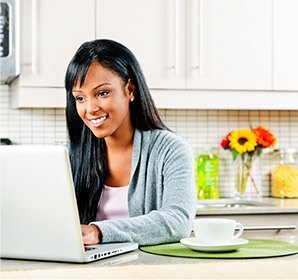 Everyone, with whom I had personal or telephone contact, was agreeable, helpful and informative. Justin was the service person who initially diagnosed the problem, and represented Smith's during the sales transaction. Shelly was my telephone contact, and Bill and Aaron…
Schedule a Free Estimate Today
If you are in need of air conditioner installation in Philadelphia, contact the HVAC specialists at W.F. Smith today at 215-624-1313215-624-1313. Our dependable and highly skilled HVAC specialists will work with you to keep your home comfortable, no matter what the season.
Find out how our high quality workmanship and fair prices can make all the difference when it comes to your homes heating and cooling needs.