Glenside Air Conditioning Repair
AC Repair Contractor Servicing Glenside, PA Homes & Businesses
Whether it's for your home or your business, you're going to want your air conditioner to be functioning at peak efficiency during the hot summers of Glenside, PA. If your air conditioner isn't working or it's not working effectively, it can cause great discomfort, which for a business can result in the loss of customers.
If you're having problems with your air conditioner, our professional technicians here at W.F. Smith can repair it. We service both residential and commercial properties throughout the Glenside area.
Give us a call today at 215-624-1313 or contact us online to schedule your next AC repair!
7+ Decades of Glenside Air Conditioning Repair Service
We have the experience and know-how to repair any issues you might be having with your AC system. The following are some of the common AC problems that we can fix:
Your AC unit no longer turns on.
Your AC unit cycles on and off constantly.
Your AC unit is cooling your home or place of business unevenly.
Your AC unit produces sounds that aren't normal when it's running, such as popping, banging or squealing noises.
Your AC unit is producing musty, moldy or burning smells when it's turned on.
Your AC unit freezes up.
Your AC unit is leaking, whether it's just water or refrigerant.
Your cooling bills are much higher than they typically are.
It's important that you schedule an AC repair service as soon as you notice that your air conditioner isn't functioning properly – even if it seems like a minor matter. Even minor issues can grow to become major – and costly – problems if they're not taken care of right away.
Our AC Repair Process for Glenside Residents
Here at W.F. Smith, we have a tried and true process that we follow in order to provide customers throughout the Glenside area with top-notch customer service and AC repairs. The following is a brief breakdown of that process, step-by-step:
We will schedule a time that is convenient for you to come and repair your AC unit. We will make sure that one of our HVAC contractors will show up at the agreed upon time – on time.
Our HVAC contractor will perform a full diagnostics test on your AC unit to determine what's wrong with it.
The contractor will then not only tell you what the problem is, but provide you with the potential solutions to the problem.
The contractor won't begin repairing your AC until they are given the approval to do so.
Following successful repairs, the contractor will provide you with advice on how to care for your AC unit to prevent further problems in the future.
We do not pay our contractors by commission, which means that you can trust their AC repair recommendations since they will not try to upsell any unnecessary upgrades or repairs.
Schedule Air Conditioning Repair in Glenside, PA
If your AC unit in Glenside, PA needs repairs, then be sure to schedule an AC repair service today by contacting us online at W.F. Smith or by calling us at 215-624-1313 today.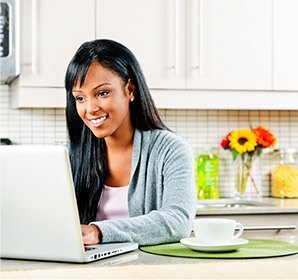 W.F. Smith was great. They worked very professionally and neatly. They were extremely knowledgeable about the equipment and all specific HVAC practices. Would recommend them to the world!