Getting Ready for the Season: Dos and Don'ts of HVAC Spring Cleaning
With nicer weather on the way, many Pennsylvanians are enjoying the brief period when the HVAC system gets a break. However, many people may also have the urge to start chipping away at their spring cleaning to-do list. This year, check off your HVAC spring cleaning early without making any sacrifices regarding your desired comfort levels. But first, here are a few dos and don'ts of HVAC maintenance in the springtime: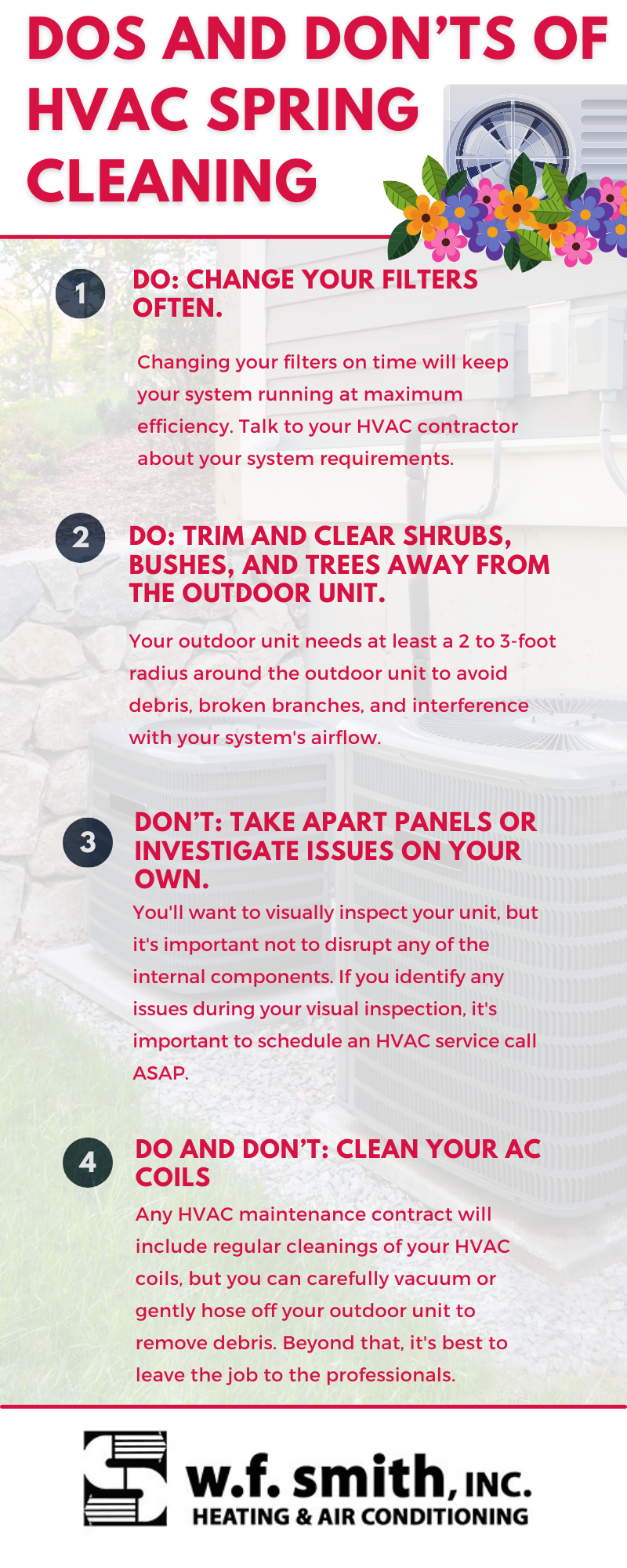 Do: Change your filters often.
It's recommended to change your air filters every 30 days if you have a basic 1" filter, while thicker media filters last 6-12 months. You may need to change filters more often if you live in an area with heavy concentrations of pollution or allergens. With all types, it is best to check them often as a dirty filter is the #1 cause of poor AC performance.
Do: Trim and clear shrubs, bushes, and trees away from the outdoor unit.
Branches, shrubs, dried leaves, and other plants should be kept off your outdoor unit to ensure proper airflow and prevent damage to your unit. In general, the compressor needs an approximate radius of 2 to 3 feet to operate correctly.
Don't: Take apart panels or investigate issues on your own.
There is a time and a place for DIY-efforts, but HVAC system maintenance is better left to the professionals. If you have noticed issues with your HVAC system during the winter months, or it's been a while since you've scheduled a tune-up, it's a good idea to seek out professional maintenance.
Do and don't: Clean your AC Coils
Your HVAC system features two different types of coils. Evaporator coils absorb heat and humidity from the air, while condenser coils push the warm air outside of your home. Both of these coils need to be free of debris and other potential hazards to operating efficiently. As such, they need to be cleaned regularly to avoid future issues.
How do you clean your AC coils?
A maintenance plan from your HVAC company will include regular AC coil cleaning to keep your system running in optimal condition, but there are a few parts of the process that you can safely do yourself.
It's a good idea to visually inspect your unit when the seasons change. Keep an eye out for loose bolts, pooling water, rust, and any other signs of damage. If you notice any signs of damage, schedule a service call with your HVAC technician as soon as possible to avoid service interruptions in the future.
You can also gently vacuum and hose off the exterior of your unit to remove grass clippings, built-up pollen, and dust, but don't do this in excess, and be careful not to soak your unit.
For more information about our AC services, maintenance contracts, and seasonal tune-ups, don't hesitate to reach out to our team today!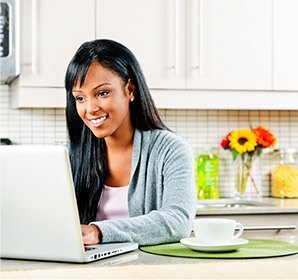 W.F. Smith was great. They worked very professionally and neatly. They were extremely knowledgeable about the equipment and all specific HVAC practices. Would recommend them to the world!