How Can I Prep My HVAC System for Fall?
Autumn is quickly approaching — which means our hot sunny days and afternoons spent by the pool will give way to chillier temperatures and evenings around the fire pit. Soon enough, we'll be able to open up our windows, let the breeze roll in, and keep our home relatively cool until the months come around when it's just too cold to do so. However, this doesn't mean our HVAC system should be put on the backburner until then. Here are a few helpful tips when prepping your system for the months ahead: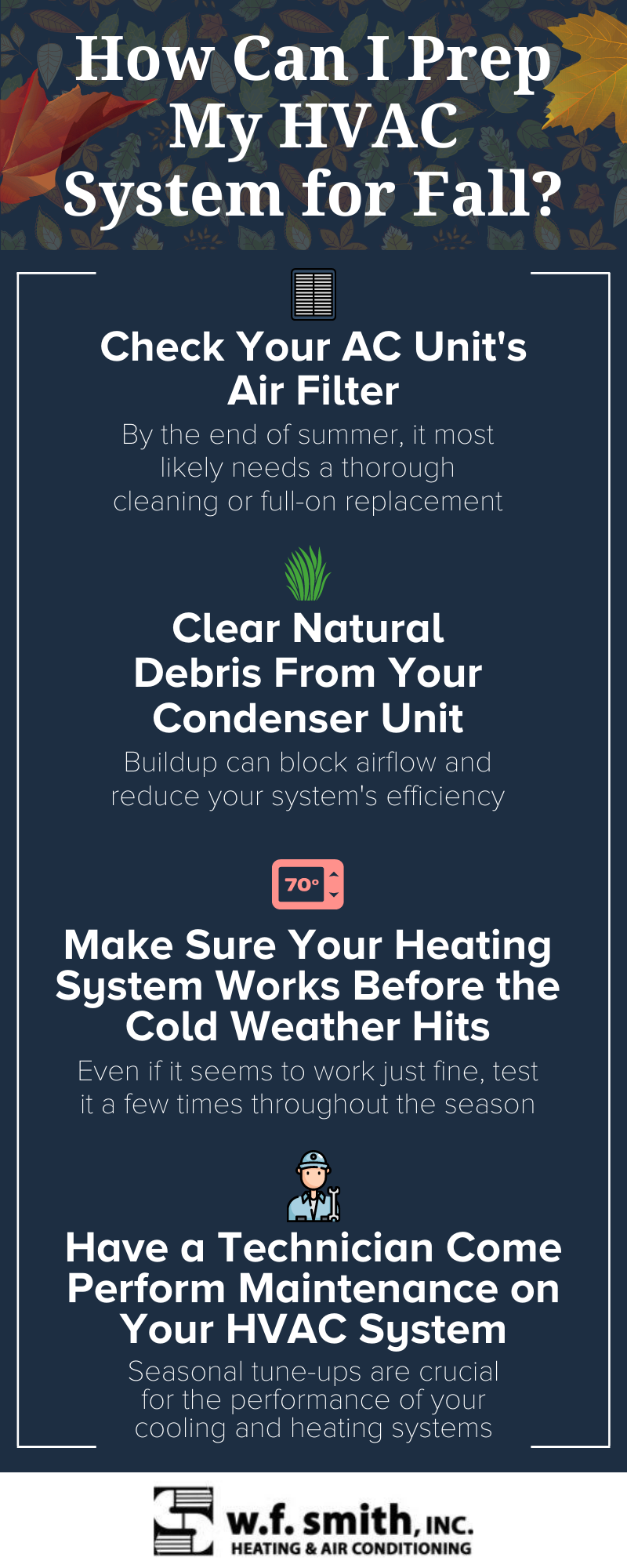 Clean or Replace Your AC Unit's Air Filter
We suggest cleaning or replacing your air conditioning unit's filter about once a month (especially during the change of season). Doing so promotes optimum indoor air quality by blocking allergens and pathogens from entering your home. But it's not just your body that will thank you — your wallet will be appreciative, as well! Staying on top of filter replacement can cut your energy bill down 5-15% in the long run.
Remove Debris From Around Your Condenser Unit
By summer's end, dirt, grime, weeds, and leaves can gunk up your condenser unit. This buildup can potentially disrupt clean airflow and hinder your HVAC system's efficiency during the colder weather. If anything is stuck, difficult to remove, or you notice signs of damage, now is the time to contact an HVAC technician to come to make the necessary repairs!
Test Your Systems Ahead of Time
It's wise to do a test run on your heating system before it is continuously running. Set your thermostat a couple of degrees higher to engage the heating system, and see how quickly it can rise. If it takes unusually long, is unable to achieve the temperature, or doesn't turn on at all, you know it's time to call a technician to diagnose the issue.
Schedule Seasonal Maintenance
Regardless of whether you have a heat pump system or a multi-function unit, your system needs season TLC! Heading into the cold season when your HVAC systems aren't functioning properly will affect everything from your system's lifespan to your indoor comfort. Waiting until the last minute isn't a good idea, either — get ahead of the game and rely on an HVAC specialist!
For more information about heating or air conditioning repair, or to schedule an appointment, contact us today!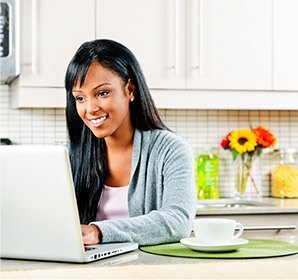 W.F. Smith was great. They worked very professionally and neatly. They were extremely knowledgeable about the equipment and all specific HVAC practices. Would recommend them to the world!