Bensalem Emergency Heating Repair
24/7 Heating Repair in Bensalem, PA – Call Now:
215-624-1313
We offer:
– Emergency Furnace Repair
– Emergency Boiler Repair
– Emergency Heat Pump Repair
– Emergency Commercial Heating Repair
Here at W.F. Smith, we understand that your heating system is not just something you depend on for comfort during the winter season, but something that you need to keep your family safe as well. Considering how cold winters get in the Bensalem area, not having heat or trying to use an improperly functioning heating system can be dangerous.
Because of this, we provide emergency heating repair 24 hours a day, seven days a week. Our heating technicians have experience fixing all brands, makes, and models of heating systems.
Signs Your Furnace Needs Repair
The most popular heating systems found in Bensalem are furnaces. Be aware of the following signs to keep an eye out for this winter that may require you to contact us for emergency HVAC repair.
1. YOUR FURNACE WON'T WORK AT ALL
If your furnace has completely stopped working, then you'll want to have your old broken down furnace repaired immediately. The last thing you want to do is spend an extended amount of time in your home without heat – especially during those frigid Bensalem winters!
2. THE PILOT LIGHT IS YELLOW
The pilot light of your furnace should be burning blue. If it's burning yellow, then there's a combustion problem with the furnace that could be causing it to produce an excessive amount of carbon monoxide. Carbon monoxide is a potentially deadly gas when there's too much of it, so make sure to contact our Bensalem area emergency heating services immediately if this is the case.
3. THE FURNACE IS MAKING STRANGE SOUNDS
If the furnace is making loud and strange sounds while it's operating, such as banging or groaning sounds, then there's a chance that there is a loose belt, an ignition problem or a component that might be ready to fail. You won't want to wait too long to have it looked at because your furnace could end up failing at any second, leaving your home without heat.
4. THE THERMOSTAT ISN'T WORKING
If you're trying to crank up the heat but the thermostat is having no effect, then there could be a number of issues at hand. The thermostat may be faulty and may need to be replaced, you may have an issue with your pilot light or you may have leaky air ducts. Our emergency heating services will come inspect your heating system to identify what the problem is and fix it.
5. YOUR FURNACE WON'T STAY ON
If you're having difficulty keeping the furnace running or even getting it started, then you either need to have the thermostat replaced or you'll need to have repairs done to the furnace in order to possibly fix a faulty fan motor, pilot light or wiring.
70 Years of Emergency Heating Repairs In the Bensalem, PA Area
If you are experiencing any of these signs, then you'll want to contact our Bensalem emergency heating services. We will send a professional technician to your home in order to troubleshoot the issue and to make any necessary repairs so that you're not without heat for long. We can repair heating systems that include electric furnaces and gas furnaces, heat pumps, geothermal heat pumps and boilers.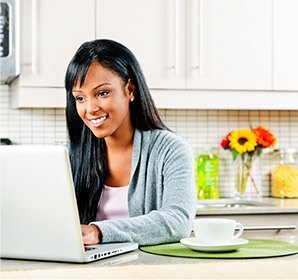 W.F. Smith was great. They worked very professionally and neatly. They were extremely knowledgeable about the equipment and all specific HVAC practices. Would recommend them to the world!