Jenkintown Air Conditioning Repair
AC Repair Contractor Servicing Jenkintown, PA Homes & Businesses
Is your Jenkintown home or business having issues with its air conditioner? If so, we here at W.F. Smith offer AC repair services that you can rely on. Whether your AC is leaking, making strange sounds or no longer working effectively, we can properly diagnose the issue and repair it. We've earned a reputation throughout the Jenkintown area for helping to keep homes and businesses cool and comfortable all summer long.
Here at W.F. Smith, we provide expert air conditioning repair services throughout the Jenkintown area to both residential and commercial properties.
Give us a call at 215-624-1313 or fill out a contact form to schedule an AC repair service today!
70+ Years of Jenkintown Air Conditioning Repair Service
With decades of experience under our belt, you can trust that we know what we are doing when it comes to AC repairs. We recommend that you contact us at your earliest convenience if you're having any kind of problem with your AC unit. Even the smallest issues can cause big problems if you don't fix them right away. The following are some of the signs to look out for that indicate you need an AC repair service:
The AC refuses to turn on.
The AC turns on, but keeps cycling off.
The AC makes strange and loud noises when it's on.
The AC smells like burning or produces musty or moldy odors when on.
The AC can't cool your home evenly or effectively.
The AC is leaking large puddles of water or refrigerant.
The AC has frozen up.
The cooling bills for your AC have skyrocketed within a short time.
Not only are we fully licensed and insured to perform HVAC work in Jenkintown and the surrounding areas, but all of our technicians are carefully trained to ensure that we can provide the top-notch AC repair services that the Jenkintown area has come to expect from us.
Our AC Repair Process for Jenkintown Properties
Because we have more than 70 years of experience, we have been able to implement an AC repair process that is not only effective but extremely efficient as well. The following are the steps that we will take when you call us at W.F. Smith:
We will schedule an AC repair appointment at a time and date that are convenient for you.
We will send one of our highly trained and skilled HVAC technicians to your home or place of business at the agreed upon time.
Our technician will troubleshoot your AC and perform a full diagnostics test.
Our technician will inform you about the issue, provide you with all possible solutions and begin repair work after you provide permission.
Our technician will provide additional advice following the repair work on how to maintain your AC.
We do not pay our Jenkintown technicians commission, which means you won't have to worry about being upsold AC repairs and replacements that you do not need.
Schedule Air Conditioning Repair in Jenkintown, PA
If you need AC repair work done in your Jenkintown area home or business, then be sure to contact us today. To schedule an AC repair appointment, call us at 215-624-1313 or visit us online.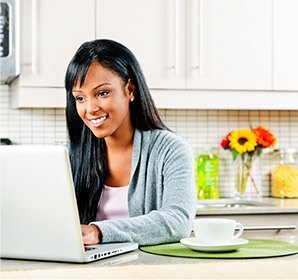 W.F. Smith was great. They worked very professionally and neatly. They were extremely knowledgeable about the equipment and all specific HVAC practices. Would recommend them to the world!