Yardley Furnace Repair (19067)
We'll Repair Your Furnace in Yardley Any Time, Any Day!
The winters in Yardley and the greater Philadelphia area can be brutal. Low temperatures drop below freezing multiple times a week, and with the windchill your home can become downright frigid if your furnace isn't working properly. Finding a Yardley furnace repair technician in the midst of an arctic blast of winter weather can be difficult. Don't wait for your furnace to fail! If you need furnace repair in Yardley, PA, call W.F. Smith!
W. F. Smith has been coming to the rescue of homeowners in Yardley and the Philadelphia area for more than 70 years. Our family-owned business respects the needs of your family and with a reputation for excellent service, on time appointments and quality repairs, W. F. Smith is the first choice for furnace repairs in Yardley, PA.
Call us at 215-624-1313 or contact us online to schedule your repair!
70+ Years of Reliable Furnace Repair in Yardley
For most people, it can be difficult to determine when to call a heating repair company. One day your furnace is working fine, and the next it won't turn on at all. Homeowners can get used to an inefficient furnace, failing to notice the need for service.
That's why it's important to be able to recognize the signs of impending furnace breakdown. By addressing the problem before your furnace stops working completely you'll save time, headaches, and the expense of extensive repairs or replacement. Not all furnaces are the same, however there are some typical signs that you need contact W.F. Smith for Yardley furnace repair service:
Common Signs You Need Furnace Repair in Yardley, PA
Noise – Anytime your furnace makes unusual noises, not consistent with operation, you need to have it checked out. It's likely something minor, that could turn into something major if you wait.
Uneven Temperature Zones – If you notice some areas of your house are much warmer than others, you could have blocked ducts, or an interference in your air circulation.
Sudden increase in Utility Bills – Seemingly, the cost of utilities is constantly on the rise. But, if you notice an unusually high increase in your electric or gas bill, and you suspect your furnace is the cause, schedule an inspection with W. F. Smith immediately.
Starting and Stopping – If your furnace starts up, and shuts off soon after, without warming your home, you need immediate service. It could be your thermostat is failing, or your furnace components could need repair.
Condensation Inside Your Home – Inside condensation isn't unusual, especially if you're entertaining family and friends, or cooking a big meal.  But condensation day after day warrants  a furnace inspection. It could be a sign of problems with your ductwork, or air circulation.
Schedule Furnace Repair in Yardley, PA
Anytime your furnace isn't performing quite like you expect, you should schedule an appointment with the professional heating experts at W. F. Smith. We'll provide you with a heads-up on any discounts or rebates that may apply.
When you need furnace repairs in Yardley, PA, from a name you can trust, contact W. F. Smith, Inc.  Yardley's preferred HVAC service, sales, and installation since 1946.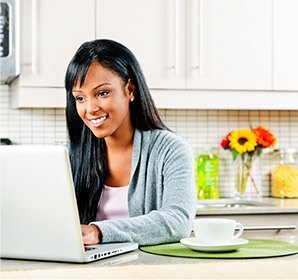 W.F. Smith was great. They worked very professionally and neatly. They were extremely knowledgeable about the equipment and all specific HVAC practices. Would recommend them to the world!