How to Choose a Newtown, PA HVAC Contractor
Choosing an HVAC contractor in Newton, PA isn't as easy as just calling up the first number that you find. The last thing you want to do is hire an irreputable contractor that may overcharge you or do a poor job. The following are a few tips to help you choose an HVAC contractor in Newtown you can rely on!
Look Up Google Reviews
One of the advantages of the Internet is that it makes it pretty easy to look into a company's reputation. If customers have been ripped off or have had a bad experience with a certain company, they're sure to leave a poor review. Check the Google reviews on the contractors you're looking at.
Remember, even the best contractors may have one or two bad reviews – just make sure that you compare the amount of good reviews as well.
Check the Better Business Bureau
Look the contractor up on the Better Business Bureau's website. There, you'll be able to find customer reviews as well as any complaints that were filed against the company. If a lot of complaints were filed with the Better Business Bureau, you may want to avoid working with that contractor.
However, if there are only one or two complains, delve a little further to see if they were resolved. Just like bad reviews, complaints can occur – it's what the contractor did to resolve them that matters. Of course, if there are dozens of complains, you may want to look elsewhere.
Ask For Recommendations
One of the best ways to find a good HVAC contractor is to ask friends and family for recommendations. Not only can they give you the name of a contractor that they were especially happy with, they may also provide a name or two of who you should avoid.
Look For Customer Testimonials
What better way to get an idea of what customers think of a company than through customer testimonials? A contractor that is proud of its quality service will seek out customers to provide testimonials. While written testimonials are a good indicator of the contractor's quality, video testimonials are even better.
Check Out Their Website
A high quality HVAC contractor in Newtown, PA that takes great pride in their work will typically try to set up a professional looking website – like ours for example! They want their website to reflect their quality, after all. A contractor that couldn't be bothered with their website, which means it runs poorly or looks like it was set up a decade ago, might not care about the details and may not put the kind of effort into their business that you would like to see.
Check Their Google Ranking
HVAC contractors with high Google rankings typically have a lot of happy customers. It's usually indicative of their popularity, which is usually a good sign of their quality.
If you are looking to hire an HVAC contractor in Newton, PA, then be sure to use these tips or contact our team for information on our HVAC services in Newtown today.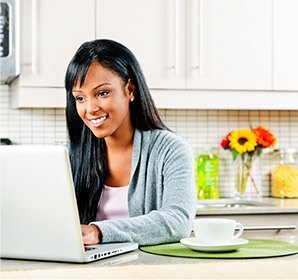 W.F. Smith was great. They worked very professionally and neatly. They were extremely knowledgeable about the equipment and all specific HVAC practices. Would recommend them to the world!