How Can I Prepare My HVAC System for Spring?
While we're not entirely out of the chilly woods yet, it's a great time to start thinking about how to prepare your home for the spring and summer months ahead. With the help of W.F. Smith, you and your family can be comfortable all year long, regardless of the season. Here are a few things to pay mind to as the weather warms up: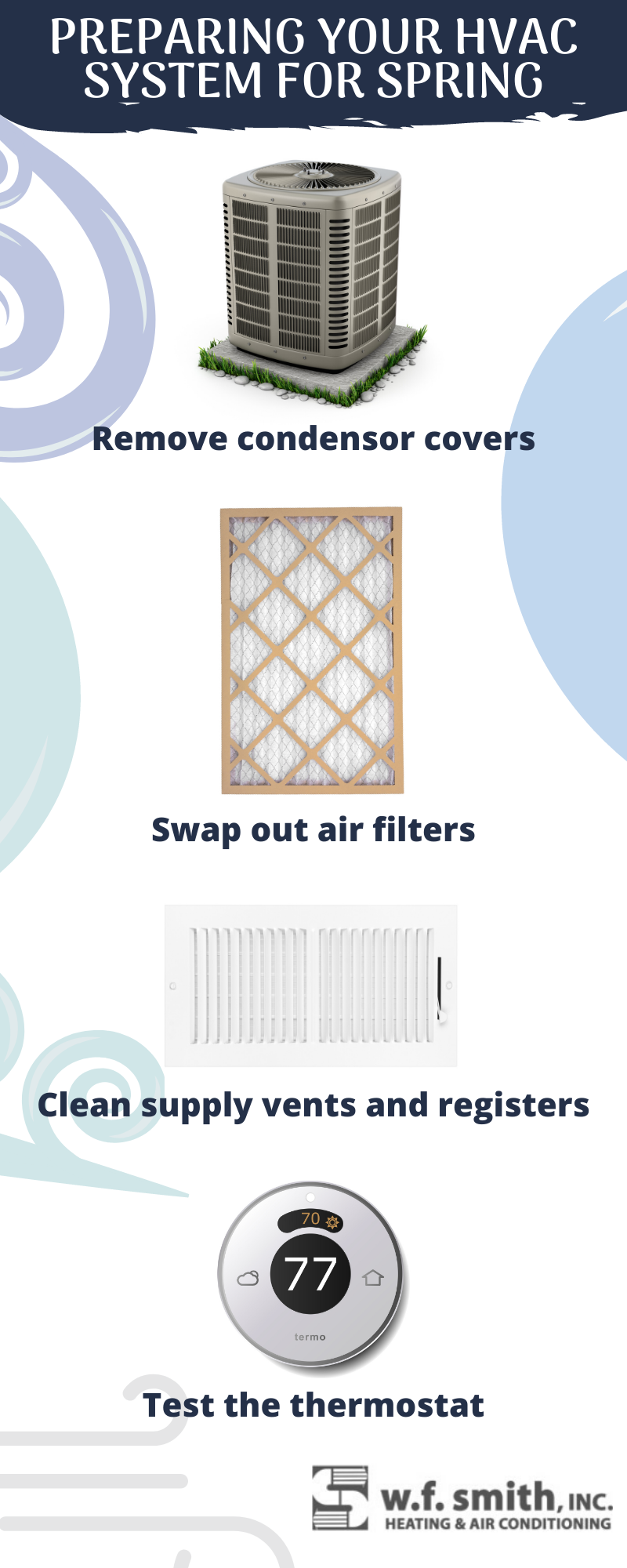 Remove Condenser Covers
Lots of homeowners rightly decide to cover their outdoor air conditioning unit condensers to protect them from harsh Philadelphia winters. Using the AC again isn't always as straightforward as taking the covers off and turning the air on, though. Before officially switching over, make sure to remove these covers and inspect the exterior unit for any debris or damage that's gone unnoticed in your visual absence. If something looks amiss, call one of our HVAC experts to fix it up before you need it.
Swap Out Air Filters
You should be changing your HVAC system air filters every one to three months, although early spring is an opportune time to do so if you haven't kept up! Winters tend to bring in more dust and debris in the air filters than usual, and you want to make sure they're immaculate before the cooling season kicks off. If you're not sure of the correct type or size of your air filter, one of our expert technicians at W.F. Smith can come to your aid! Spring is also an optimal time to consider a whole home air filtration system for your Bucks County, PA home, which will boost your home's indoor air quality.
Clean Supply Vents and Registers
Just as your system's air filters can clog up during the cold months, so can your vents and registers. Take a vacuum to them to remove dust or pet hair that's accumulated, even if your residence has separate supply grills for heating and cooling. If you have a zoned system and were covering up unused AC vents this winter, it's time to remove them. 
Test the Thermostat
At the beginning of each new heating or cooling cycle, make sure to test your thermostat controls. You may need to recalibrate the unit. If you don't have a programmable thermostat, consider making the upgrade to enhance your HVAC system's performance as well as give you even more control over your home's temperature.
Schedule HVAC System Maintenance
While there are plenty of tasks you can do to get ready for spring, nothing replaces the benefit and peace of mind than professional HVAC service. As a result of a maintenance visit, you can rest assured your system is in working order. If something isn't functioning quite right, you'll have more than enough time to address it before the small issue turns into a big problem.
Don't hold off on your HVAC system spring checklist for too long. And when the time for AC does come, Call W.F. Smith Heating & Air Conditioning for air conditioning maintenance in and around the Newtown, PA area.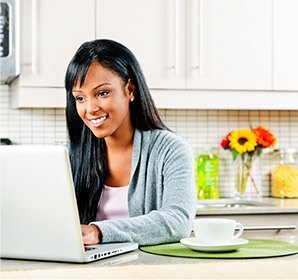 W.F. Smith was great. They worked very professionally and neatly. They were extremely knowledgeable about the equipment and all specific HVAC practices. Would recommend them to the world!