How Can I Prepare My Residential Air Conditioning System for the Summer?
Has your air conditioning unit has been sitting idle outside your home, exposed to the harsh elements all winter? If so, this exposure could hinder your home air conditioning functionality if the right steps are not taken to maintain the appliance in time for the busy season. As one of the top air conditioning service companies in Philadelphia, W.F. Smith, Inc. Heating & Air Conditioning is here to advise homeowners on how to maximize their unit's performance this summer.
Clean or Replace The Air Filters
Too many homeowners begin every summer with the same, used air filters in place. Changing your air filters at the beginning of the summer can ensure higher air quality for you and your family all season long.
Most experts recommend changing the replaceable filters in your home AC system about twice a year. Right before the summer is ideal, as this is when many systems will soon be working overtime. Replaceable filters are most commonly found in your unit's air handler cabinet, usually on the air intake side. Starting the summer off with clean, fresh air filters can help ensure that you don't end up breathing in dust and debris.
Clean the Condenser Coils
The condenser, also called the outside unit, is the large metal box containing the blower fan, compressor, cooling fins, and tubes. Condensers spend the whole year outside and can become clogged with dirt, leaves, and other materials that can interfere with airflow and negatively impact the efficiency of your entire system. By clearing the condenser of all debris and using a vacuum or rag to clean the blower fan's blades, you can keep your unit running optimally. It is also advisable to tighten any loose mounting bolts and make sure the fan is well lubricated and unobstructed by brush or weeds. A properly cleaned condenser can help ensure better airflow and air quality for your entire home.
Check The Coolant Lines
Another vital part of summer air conditioning maintenance is to check and make sure that your system's coolant lines are still securely insulated. The job of these lines is to carry the coolant from the handler to the condenser unit outside.
They typically come wrapped in special foam insulation designed to prevent unnecessary energy loss. Of course, being outside all fall and winter can be hard on foam insulation and lead to damage. Generally, it is a good idea to make sure that none of the insulation around your coolant lines is damaged or missing before the real summer heat begins, and to replace any insulation that is. Insulating sleeves and tape are available to homeowners looking to protect their coolant lines.
As homeowners, we ask a lot of our air conditioners in the summer. As such, it's not unreasonable to expect them to require a bit of maintenance to prepare for the season! If you are getting your unit ready for the hot weather and think you may need additional expertise, reach out to W.F. Smith, Inc. Heating & Air Conditioning today for more information.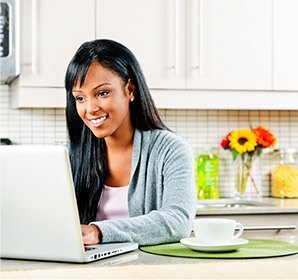 W.F. Smith was great. They worked very professionally and neatly. They were extremely knowledgeable about the equipment and all specific HVAC practices. Would recommend them to the world!