Spring HVAC Checklist for Philadelphia Homeowners
Winter is coming to an end, which means that spring is right around the corner in Philadelphia. Odds are you used your heating system extensively during the winter months in order to keep warm.
The spring is a time of the year where you won't need to depend on your heating system or your cooling system too much, making it the perfect time to do a little HVAC maintenance to make sure that your cooling system—heat pump or air conditioner—is running properly and efficiently for when summer hits.
We've outlined a full spring HVAC Checklist for Philadelphia homeowners. Don't miss out on these tips to prepare your air conditioner for summertime!
Spring HVAC Checklist: What Philadelphia Homeowners Need to Know
1.) Change Your Air Filter
\You should be changing your air filter on a monthly basis in order to ensure the proper airflow throughout your home. If you don't change your air filter regularly, dust and dirt will build up to the point where it will obstruct your airflow.
This will make it harder for your HVAC system to cool or heat your home properly, affecting both your comfort and your energy bills. Read more about changing your air filter and the role it plays in your spring HVAC checklist.
2.) Check Operation of All HVAC Units
Turn on all of your HVAC system's units to make sure that they are working properly. If your HVAC system isn't cooling or heating your home to the temperature you've set, then you have an issue with either your thermostat or your HVAC system and you'll want to schedule professional maintenance.
You should also make sure that none of your HVAC units are making strange sounds or producing strange scents – these are all signs of potential problems and should never be skipped as part of your spring HVAC checklist.
3.) Tighten Electrical Connections
Electrical connections that are faulty can make the operation of your HVAC system unsafe and can also end up reducing the lifespan of your HVAC's major components. This should be a regular step in a spring HVAC checklist for Philadelphia homeowners.
4.) Clean & Lubricate Indoor HVAC Components
All of the HVAC system's indoor components, including the blower fans and coils, should be cleaned and lubricated to ensure that they work as efficiently as possible. Cleaning and lubricating these components will also help to prevent any problems from developing in the near future.
5.) Clean the Outdoor HVAC Units (Your Air Conditioner or Heat Pump!)
Clean out any leaves, grass or dirt that may be blocking your vents. If you don't clean them out, it will restrict the airflow in your home, which will reduce your HVAC system's efficiency.
6.) Check Your Air Conditioner's Refrigerant Levels
Because temperatures are going to begin going up as summer gets closer, you're going to want to make sure that your air conditioner is in peak operating condition. Check the refrigerant levels to make sure that the unit will cool your home efficiently and effectively. Read more about checking your air conditioner's refrigerant.
These maintenance tasks should be performed to make sure your HVAC system is performing properly after experiencing heavy use during the winter, and also to prepare it for the upcoming summer months.
While many of these tasks can be performed on your own, we recommend that you have a professional technician perform an HVAC inspection every spring.
Philadelphia HVAC Inspections
To schedule a professional HVAC system inspection this spring, be sure to contact W.F. Smith today.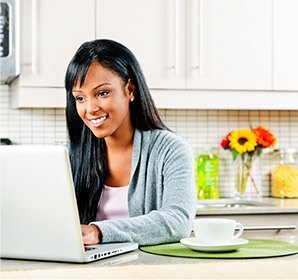 W.F. Smith was great. They worked very professionally and neatly. They were extremely knowledgeable about the equipment and all specific HVAC practices. Would recommend them to the world!