Ductless Air Conditioner Services in Southampton, PA
If you've been looking into adding air conditioning to your Southampton home, you are probably discovering that going ductless makes the most sense. W.F. Smith installs top-of-the-line ductless AC systems in Southampton for zone cooling or even whole-house air conditioning.
Since 1946, our family-owned company has helped the Philadelphia and Bucks County area enjoy home comfort solutions with friendly service. Our specialists in ductless air conditioning are here to make your Southampton home even more pleasant, all year long.
To request an estimate for ductless AC installation in Southampton or to schedule service, please call 215-624-1313 or contact us online.
Benefits of Ductless AC
Choosing between using ductless mini-splits or adding central air conditioning to your Southampton home? W.F. Smith can help either way; we install ductless AC as well as custom ductwork and traditional air conditioners.
There are many reasons why people choose ductless AC in Southampton:
Easy installation – Because mini-split systems do not require ducting, they're a simple and low-cost option for whole-home air conditioning in older homes and buildings with thick walls.
Energy savings – Ductless AC needs very little electricity to provide powerful cooling, and there's no air loss through ducts. Many people save 30% or more on energy bills.
Zoned cooling – Control each indoor unit separately so each family member gets the temperature they prefer, and you don't pay to cool unused rooms.
Quiet, consistent, reliable – Say goodbye to noisy window units that let the temperature fluctuate. Ductless mini-splits quietly keep a constant temperature.
Ductless AC in Southampton, PA
We offer installation, replacement, repair, and maintenance for ductless air conditioning. Southampton might be served by many HVAC companies, but not all of them know their way around ductless systems.
W.F. Smith will help you determine how many ductless AC units you need to cool your home based on square footage, layout, windows, insulation, and other factors.
Our technicians make it fast and easy to install ductless mini-splits in Southampton. We work quickly to complete the job, maintain a neat work area, and clean up after ourselves.
Mitsubishi Ductless AC Installation
Ductless air conditioning has been pioneered and innovated by Mitsubishi Electric. That's why W.F. Smith proudly installs these units for our Southampton customers. From the best energy efficiency ratings to the smart controls powered by Wi-Fi, you can all get the features you want!
We are a Mitsubishi Electric Elite Diamond Contractor, so rest assured your Southampton ductless AC installation will go smoothly, and the equipment will run reliably for years to come.
Ductless AC Service in Southampton
Get in touch with W.F. Smith today to explore your options for ductless air conditioning and other ways to add whole-house cooling systems in Southampton.
Contact us for more info about ductless AC in Southampton by W.F. Smith, the family-owned company you can trust.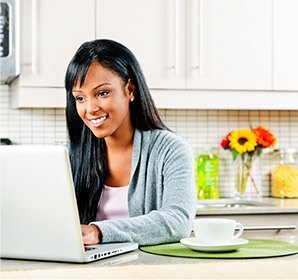 W.F. Smith was great. They worked very professionally and neatly. They were extremely knowledgeable about the equipment and all specific HVAC practices. Would recommend them to the world!