Ductless Air Conditioning in Glenside, PA
When central air conditioning would be very difficult or expensive to install, you still have options for efficient and comfortable cooling in Glenside, PA. A ductless air conditioning system can be added to one or more rooms or even the whole house.
W.F. Smith has a rare level of expertise and experience in installing ductless AC in Glenside. From sunrooms and home additions to complete ductless AC for an older house without any existing ducts, we can help you find a solution that fits your needs.
To learn more about ductless air conditioning in Glenside, PA, please call us at 215-624-1313 or contact us online today.
Why Choose Ductless AC?
Glenside has many beautiful older homes that were built before central air became standard. If you've bought a house without air conditioning or you've been relying on window units, consider the benefits that ductless AC can bring to your Glenside home:
Energy-efficient air conditioning
Zone cooling for personal comfort
Even more savings from not cooling rooms you aren't in
Both cooling and heating modes
Easy installation, no remodeling for ductwork
Quiet cooling, consistent comfort
Ductless AC in Glenside, PA
Think of ductless air conditioning as being the same as ducted central air, except the compressor sends cold air directly into the home. Put another way, having ductless AC in Glenside is like upgrading from a window unit to a wall unit—but with the power and efficiency of having an outdoor compressor.
Our Glenside HVAC team can easily install one or more ductless mini-split units depending on your needs. We only need to drill a three-inch hole in the wall to pass the refrigerant line, drain line, and electrical wiring. The sleek, indoor fan units can be installed high on the wall or on the ceiling so that chilled air flows consistently throughout the space.
Glenside Ductless AC Installation
W.F. Smith sells and installs Mitsubishi ductless AC systems, which are widely considered the best on the market. We are a Mitsubishi Electric Elite Diamond Contractor that can provide expert ductless AC installation in Glenside and provide an enhanced 12-year warranty.
We work with Glenside homeowners and businesses to solve indoor comfort issues like hot spots and cold spots or rooms without central air vents. Our Mitsubishi ductless AC installations let you enjoy quiet, efficient cooling that you can operate by remote control, smartphone, or tablet.
Ductless AC Service in Glenside
W.F. Smith has provided outstanding HVAC service in Glenside, PA for more than 70 years. We now have decades of experience working with ductless air conditioners. From repairs and occasional maintenance to a new ductless AC installation or replacement, we have you covered in Montgomery County.
Contact us today to request info or schedule service for ductless air conditioning in Glenside, PA.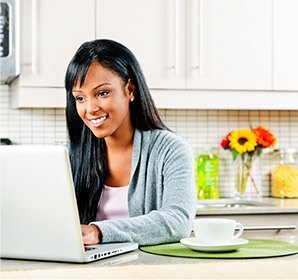 W.F. Smith was great. They worked very professionally and neatly. They were extremely knowledgeable about the equipment and all specific HVAC practices. Would recommend them to the world!