Heating Repair in Abington, PA
Winter is the worst time to discover your heating system is on the fritz, but it's quite common for furnace problems to go undetected until the fall and early winter in Abington. When problems become apparent, you want to rely on technicians who can accurately identify the cause and perform the necessary repairs correctly and efficiently.
Does your heating system need a professional inspection? Contact W.F. Smith at (215) 624-1313! Our technicians can perform a full inspection of your Abington heating system and help ensure your system is fully operational this winter.
Brands We Service
Our extensive training and experience mean that we are capable of servicing any furnace or heating system installed within your home. Whether you have a furnace or heat pump, Aprilaire or American Standard, we will arrive at your home or business with the skills, experience, and tools necessary to perform the tasks required.
24/7 Emergency Heating Repair in Abington, PA
Heating systems don't keep to a regular schedule, and neither do we. Our heating and air conditioning technicians are available 24/7 to take care of our clients' needs. Whatever the weather, whatever the time, and whatever the issue, we will dispatch our technicians to address the issue. We pride ourselves on our prompt service and our clients trust our technicians to provide the highest level of service and quality throughout the year.
Contact W.F. Smith at (215) 624-1313 to schedule an emergency service appointment. We will promptly dispatch a professional to your home or business to identify the problem and perform the necessary repairs. 
Abington's Leading Heating Repair Company
Every heating system has quirks and potential flaws that can lead to a breakdown. Our technicians have years of experience tucked into their tool belts and know what to look for when a particular heating system develops a particular problem. Whether it is a faulty switch, loose wire, cracked heat exchanger, dirty filter, or worn-out fan belt, we know exactly what to look for. Our experience expedites the repair process and ensures that any secondary repairs are identified and addressed at the same time. This minimizes the potential for future breakdowns and lets homeowners know whether other components are nearing the end of their operational lifespan.
Schedule Heating Repair in Abington Today
Our teams have proudly served the Abington region for more than 20 years. We are proud to say that the majority of our business comes not from advertisements, but rather from referrals and recommendations from satisfied clients. Our business reputation is built upon a solid foundation of experience, and we take pleasure in exceeding our customer's expectations at every opportunity.
Contact W.F. Smith at (215) 624-1313 to learn more about our services. It would be our pleasure the ways we set our business apart from other heating and cooling businesses in the area.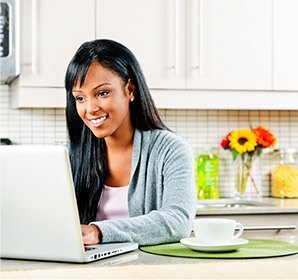 W.F. Smith was great. They worked very professionally and neatly. They were extremely knowledgeable about the equipment and all specific HVAC practices. Would recommend them to the world!