Huntingdon Valley, PA Furnace Repair
Trusted Furnace Repair Services in Huntingdon Valley
Your furnace, when working properly, is easy to take for granted. When the temperatures in Huntingdon Valley, PA and its surrounding areas start to drop, you trust that, with the flip of a switch, your home will become your warm, comfortable place to catch a little R&R. If you're in need of furnace repair in Huntingdon Valley—whether your furnace is making a loud banging noise or simply won't turn on—W.F. Smith is here to help!
At W. F. Smith, Inc, Heating & Air Conditioning, we appreciate your need for fast furnace repair. For 70 years, W. F. Smith has been synonymous with dependable home heating service and installation. Our customers trust us to for furnace repair in Huntingdon Valley and all of their HVAC needs. Our technicians have the experience and know-how to perform your repairs thoroughly, and in a timely manner. We'll have your home warm and toasty again in no time at all.
Fill out one of our contact forms to schedule furnace repair in the Philadelphia area.
Signs You Need Furnace Repair in Huntingdon Valley, PA
You can't always know ahead of time when furnace repair is necessary. Sometimes you toss back the blankets and wake up to a frigid home. Other times, the signs are subtle. When you know what to look for, you may be able to avoid furnace failure and the need for furnace repairs in Huntingdon Valley.
Unusual odors coming from your furnace can be frightening. If you smell gas, check your pilot light. If you see a flame that's blue, there may be another issue with your lines. Evacuate your home and contact your local gas provider immediately.
Loud noises and racket during operation is not a good thing. Fortunately, it's often indicative of a broken fan blade, or other component, which may be an easy furnace repair if caught early. For unusual noises coming from your furnace, contact W. F. Smith, Inc, Heating & Air Conditioning.
If you find your furnace is continually running, yet not able to maintain a reasonable temperature, you need to call us for furnace repair. You may need to replace your thermostat, or failure to maintain a comfortable temperature could point to a leaking duct or pilot light problem.
A furnace that turns on, then off, almost immediately, could indicate a problem with your motor, your thermostat, or your electrical system. Give us a call to remedy your furnace cycling problem.
Higher-than-normal bills without unusually cold temperatures mean it's time to schedule an inspection. There could be many reasons for your less-than-efficient heating bills and putting off repairs could cost you much more in the long run.
Common Furnace Repairs in Philadelphia
Some of the most common areas that cause furnace malfunctions include:
Ignitors
Blower Fans / Motors
Thermostat
Circuit Breaker / Fuse
Limit Control Switch
Thermocouple
Schedule Furnace Repair in Huntingdon Valley, PA
We offer FREE ESTIMATES!
Anytime your home heating system isn't working as expected, you need to call in a professional. The sooner, the better. Contact W. F. Smith, Inc, Heating & Air Conditioning today, before an easy furnace repair becomes a costly endeavor.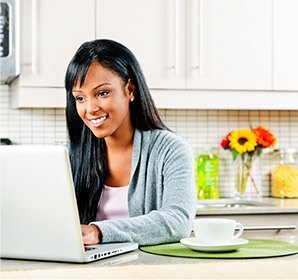 W.F. Smith was great. They worked very professionally and neatly. They were extremely knowledgeable about the equipment and all specific HVAC practices. Would recommend them to the world!