Elkins Park Furnace Repair
Trusted Elkins Park Furnace Repair Services
Once winter rolls around, you'll want to make sure that you have a properly working furnace to keep your Elkins Park area home safe and comfortable. If you're experiencing any kind of problems with your furnace, whether big or small, it could have a big impact on your ability to keep your home warm.
Here at W.F. Smith, we provide high-quality furnace repair services to customers throughout Elkins Park and the surrounding areas. We understand how important it is to solve even the smallest issue your furnace might be experiencing to help prevent major problems from occurring. We work quickly and efficiently to make sure that your home can get the heat it needs to keep your family safe and comfortable throughout winter.
Schedule your Elkins Park, PA furnace repair by contacting us online or calling us at 215-624-1313.
Signs You Need Furnace Repair in Elkins Park
If you're having problems with your furnace, you'll want us to come inspect it right away. The quicker your furnace is repaired, the less likely it is to experience bigger and more expensive problems, and the quicker you'll be able to heat your home to your desired comfort levels. The following are signs that your furnace may need repairs:
Strange smells – If you smell gas, then check the pilot light. If it's blue, there may be an issue with your lines and you'll want to evacuate the house immediately before calling your gas company to shut off your gas.
Loud noises – If the furnace is making loud, strange noises, it could mean that there's something that's about to break.
Ineffective heating – There could be any number of issues leading to the inability to heat your home properly, such as a faulty thermostat.
High energy bills – If your heating bills are abnormally high, it means that something is causing your furnace to run inefficiently.
Constant cycling – If the furnace keeps cycling on and off, there may be a problem with the thermostat, electrical system or motor.
Common Elkins Park Furnace Repairs
Our technicians have the training, experience, and expertise to identify and repair any problems you're having with your furnace. Some of the common repairs we make are to:
Furnace ignitors
Blower fans
Motors
Thermostats
Fuses
And more
Choosing W.F. Smith for Your Furnace Repairs
We are a family-owned and operated business that has been serving the Elkins Park area for over 70 years. Over the course of that time, we have developed a reputation for our high-quality repair work as well as our dedication to customer service and satisfaction.
Our owners have more than 140 years of combined industry experience, while our technicians all have an average of 20 years of experience repairing furnaces. This means that you can put your trust in us to do the job right the first time around.
Schedule Furnace Repair in Elkins Park
If you're having problems with your furnace, then be sure to contact us at W.F. Smith for professional furnace repairs in Elkins Park today.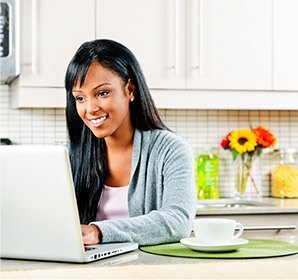 W.F. Smith was great. They worked very professionally and neatly. They were extremely knowledgeable about the equipment and all specific HVAC practices. Would recommend them to the world!