19044 Furnace Repair Service
As you know, your furnace is one of the most important appliances in your Horsham-area home. Without it, your home would be incredibly uncomfortable during the winters – and unsafe as well. That's why you should make sure that you maintain your furnace so that functions properly and efficiently. We always recommend that residents of Horsham have their furnace inspected once a year to ensure that it's running safely and effectively.
However, just because you get a yearly tune-up does not mean that nothing will ever go wrong with your furnace. There are a number of problems that can occur – some minor and some major. However big the problem is, you should have it repaired by our W.F. Smith technicians as soon as possible to prevent the problem from getting worse.
For furnace repair in Horsham, PA and its surrounding areas, call 215-624-1313 or contact us online today.
Signs You Need Furnace Repair in Horsham, Pennsylvania
Be on the lookout for the following signs that there's something wrong with your furnace and that it's in need of repair:
– Your furnace is louder than normal – A furnace that functions like normal shouldn't produce any sounds – at least not any noticeably loud ones. If your furnace is making banging and screeching sounds, then some of its components are probably getting ready to break or have already broken. It could also be the result of a loose belt or an ignition problem.
– Your furnace won't heat your home up properly – If you're cranking up your thermostat in desperation, but your home still won't heat up all the way, then it could be a result of a faulty thermostat or a problem with the pilot light.
– Your heating bills are extremely high – If your heating bills are higher than normal, it means that there's a problem causing your furnace to operate inefficiently.
– Your furnace is cycling on and off – If your furnace keeps turning on and off, it's usually the result of a faulty motor, pilot light or thermostat, or possibly faulty wiring.
Why Choose W.F. Smith for Hosham Furnace Repairs?
You'll want an experienced company to identify whatever the problem with your furnace might be and to successfully repair that problem. Well, there are few companies that are as experienced as W.F. Smith. Our owners have a combined experience of over 140 years in the industry, and our furnace technicians and installers have an average of 20 years of experience – so it's safe to bet that we know what we're doing.
Additionally, we are a family owned and operated business that has fostered a strong relationship with the Horsham community. Our customers turn to us time and time again due to our high quality work and our excellent customer service.
Request Service Today
If you notice any signs that your furnace is in need of repair, be sure to contact us at W.F. Smith to request furnace repair in Horsham, Pennsylvania and its surrounding areas.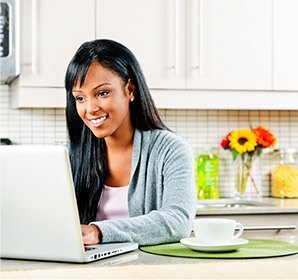 W.F. Smith was great. They worked very professionally and neatly. They were extremely knowledgeable about the equipment and all specific HVAC practices. Would recommend them to the world!