18940 Furnace Repair Service
Your furnace is not something you should take for granted, especially once the cold winter temperatures hit in the Newtown, PA area. Your furnace does more than keep your home comfortable during the winter, it keeps your home's indoor water pipes warm, and helps you and your family stay safe when temperatures drop below freezing.
If your furnace is showing signs of distress, it won't turn on at all, or isn't properly heating your home, contact W.F. Smith for furnace repairs in Newtown, PA and its surrounding areas.
Signs You Need Furnace Repair in Newtown, Pennsylvania
If you experience any of the following, call W.F. Smith, a licensed and insured Newtown furnace repair expert!
– Your heating bills are too high – Your heating bills shouldn't jump drastically if you haven't changed your heating habits. It means that your furnace is no longer running efficiently for one reason or another.
– Your furnace keeps cycling on and off – If your furnace turns on and off almost instantly, there's most likely an issue with your thermostat, electrical system or motor.
– Your furnace isn't heating your home properly – If your furnace simply isn't working well to heat up your home even when you crank the thermostat all the way up, then there could be a number of different issues, such as the need for a thermostat replacement or a problem with the pilot light.
– Your furnace is making loud noises – Your furnace shouldn't be making loud noises when it's operating. If it is, it usually means that one or more of its components have broken or about to break.
– Your pilot light is yellow –  If the flame is yellow instead of blue, then your furnace is having combustion issues. This can be lead to the release of dangerous levels of carbon monoxide gas, so call for help immediately.
Why Call W.F. Smith for Newtown Furnace Repairs?
You can depend on our furnace repair services at W.F. Smith due to our vast experience – our five owners have a combined industry experience of over 140 years! In fact, most of our technicians have an average of 20 years of experience.
We also happen to be a family owned and operated business that has built a reputation throughout the Newtown, PA area for the quality of our furnace repairs as well as our customer service, which is second to none.
Request Furnace Repair in Newtown, PA
If you notice any signs that your furnace is in need of repair, be sure to contact us at W.F. Smith to request furnace repair in Newtown, Pennsylvania and its surrounding areas.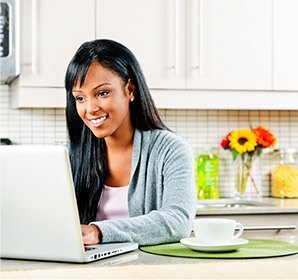 W.F. Smith was great. They worked very professionally and neatly. They were extremely knowledgeable about the equipment and all specific HVAC practices. Would recommend them to the world!