Willow Grove Heating Repair
Furnace & Heat Pump Repairs Throughout Willow Grove, Pennsylvania
Willow Grove Furnace Repair | Willow Grove Heat Pump Repair
Keeping your home or place of business in Willow Grove warm and comfortable during the winter season should be one of your top priorities. Fortunately, if anything goes wrong with your heating system, our highly trained and experienced technicians at W.F. Smith will be able to repair it.
We handle both residential and commercial heating systems of all type, including for apartments, retail stores, offices, warehouses, large commercial properties and more.
Give us a call today at 215-624-1313 or contact us online for Willow Grove heating repair services. 
Over 70 Years of Heating Repair Service to Willow Grove Customers
If your heating system stops working or isn't functioning properly, you'll want to make sure you have someone that knows what they're doing take a look at it. How can you tell whether a heating repair service knows what they're doing? One way is through experience. The more experience they have, the more likely they are to be a reputable service.
Here at W.F. Smith, our family owned and operated HVAC service has been repairing heating systems for over 70 years. In fact, our owners have a combined industry experience of more than 140 years, and each of our technicians has, on average, around 20 years of personal experience. When you work with W.F. Smith, you can expect:
Trustworthiness – All of our technicians are fully licensed and insured to work in Willow Grove, PA.
Reliability – We will not only show up on time and ready to work, we'll do the job right the first time.
Expertise – Our technicians are industry and factory-trained.
A Strong Reputation – We built our reputation on the relationships we've fostered with our clients. Just check out our customer testimonials to see for yourself!
Heating Systems We Repair in Willow Grove
Our technicians have the experience, expertise, and access to state-of-the-art equipment to handle repairs for any type of heating system, including the following:
Furnaces – We're very familiar with all types of furnaces, including oil, gas and electric furnaces. Common problems we repair regularly include pilot light issues, electric ignition issues, thermostat issues, cycling issues and noise issues.
Heat Pumps – We can identify any type of heating pump problem, from defrosting issues to outdoor fan issues.
Ductless Heating Systems – Although there is no duct system to worry about, common problems often include electrical issues and refrigerant leaks.
Signs You Need Willow Grove Heating Repair
Even if your heating system seems to be producing heat, you should contact us if you notice any minor issues. Even the smallest problems can cause a major headache if left unchecked. The following are a few common signs that you need heating system repairs:
Your heating system won't turn on.
Home doesn't heat up well or efficiently.
Your heating system keeps cycling on and off.
Heating energy bills are too high.
The system is making strange sounds.
Schedule Heating Repair in Willow Grove Today
If you're having any issues with your residential or commercial heating system in Willow Grove, PA then be sure to schedule a heating repair service by contacting us at W.F. Smith today.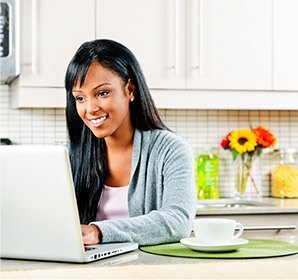 W.F. Smith was great. They worked very professionally and neatly. They were extremely knowledgeable about the equipment and all specific HVAC practices. Would recommend them to the world!