Willow Grove, PA Furnace Tune-Ups
Willow Grove Furnace Inspections, Cleaning & Maintenance
Winter isn't that far off now that summer is behind us, which means that you'll want to start preparing for the cold. One thing you'll want to turn your attention to is your home's furnace. If you plan on staying safe and warm in Willow Grove this winter, then you'll need to make sure that your furnace is up and running. To make sure that you can rely on your furnace to keep you comfortable, you should schedule a furnace maintenance service this fall.
To schedule a furnace maintenance service, there's no HVAC contractor that comes close when it comes to quality and customer service than W.F. Smith. We are a fully licensed, insured and certified contractor that can provide you with a tune-up that will ensure that your furnace will work effectively and efficiently throughout the winter season.
To schedule your Willow Grove furnace tune-up, including a full-system inspection and cleaning, give us a call at 215-624-1313 or contact us online to schedule an appointment.
Furnace Maintenance in Willow Grove
Even if you believe there is nothing wrong with your furnace, it's a good idea to get it serviced before winter. We can identify any issues your furnace might be having that you didn't know about. Repairing small issues can prevent major problems from occurring and will help reduce the risk of your furnace breaking down in the middle of winter when you are depending on it most.
The following are a few of the tasks that our certified HVAC contractors will perform:
Calibrate your thermostat
Check the furnace blower
Inspect the furnace motor and the fuse
Clean or replace the air filters
Inspect the return vent
Examine all electrical components
Check the burner and ignition system
Perform gas pressure readings
Inspect the inlet and outlet
Conduct a carbon monoxide test
If our contractor spots any issues, they will recommend the best course of action, whether it's to make furnace repairs or to replace it all together. Before doing any of this work, they will ask for your permission.
Additionally, even if there's nothing wrong with your furnace, they will lubricate all moving parts where needed and clean any dirty components to ensure that your furnace will run properly and efficiently.
Why Choose W.F. Smith?
You should always choose an HVAC contractor that has a good reputation and that is experienced. Here at W.F. Smith, we are a locally owned and operated business that has been serving the Willow Grove area for over 70 years.
Over that period of time, we have fostered a reputation throughout the community as one of the most trustworthy and reliable HVAC services around. This is in part due to the quality of our work, but also because we are committed to providing the best possible customer service. It's our goal to make sure that every customer is 100 percent satisfied with our service.
Scheduling a Furnace Tune-Up in Willow Grove
We highly recommend that you schedule a furnace maintenance service for your Willow Grove home before winter hits, such as in September or October. To schedule a furnace tune-up in Willow Grove today, be sure to contact us online or give us a call at 215-624-1313.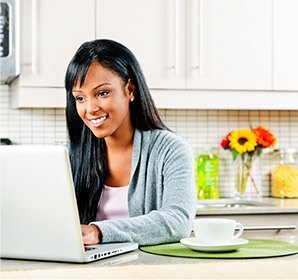 W.F. Smith was great. They worked very professionally and neatly. They were extremely knowledgeable about the equipment and all specific HVAC practices. Would recommend them to the world!